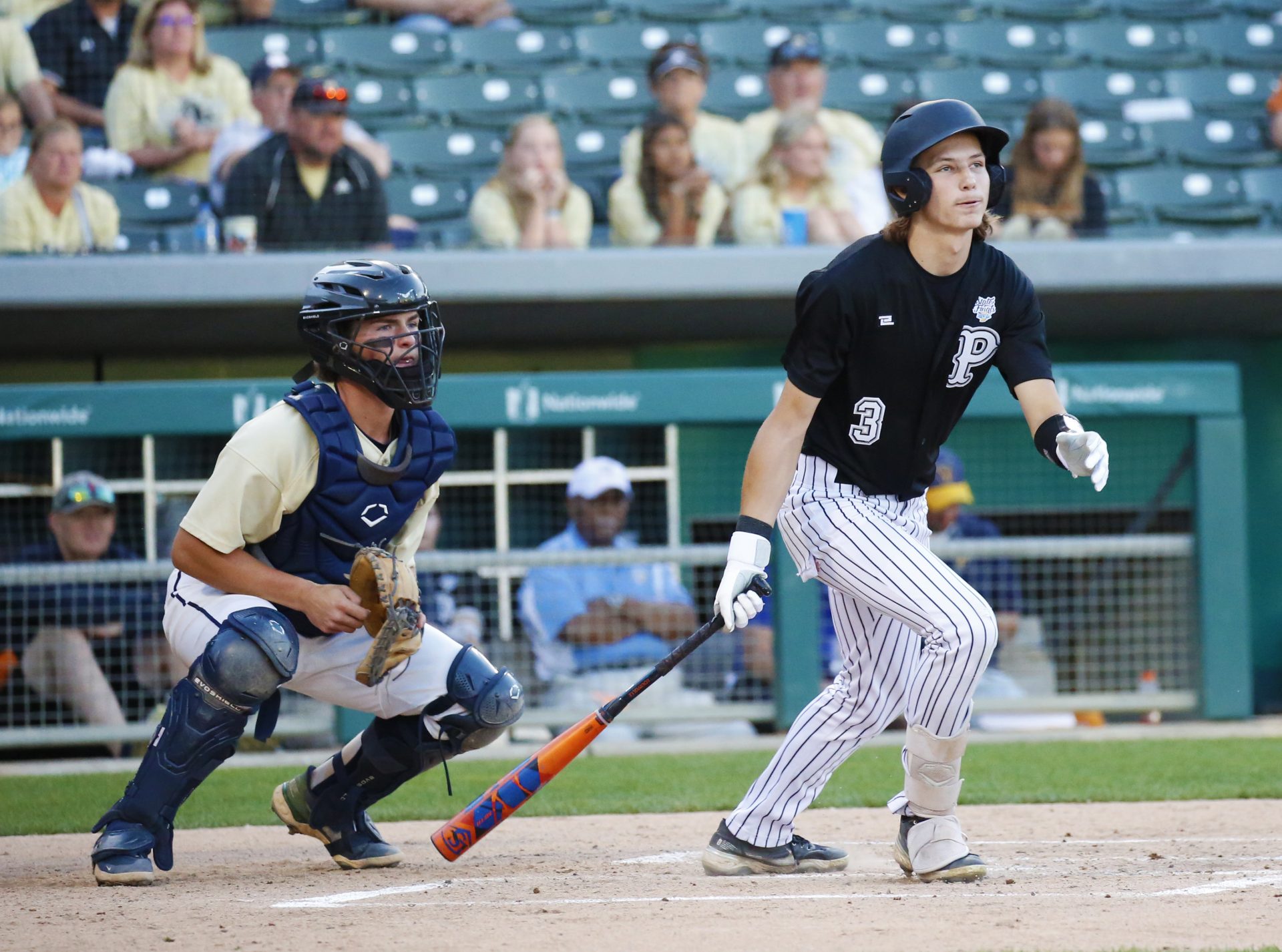 Cooper Hums started on two Baseball State Championship Teams at Penn.
As a Senior, he helped Penn accomplish Back-to-Back State Championships with a Triple to score Penn's first run in the 2-0 victory against No. 1 Center Grove in the State Championship Game. He also made a sensational diving catch in Centerfield in the game that was featured in Sport Center's Top 10 plays of the day.
Hums also made an impact for the Kingsmen last year during their state run, starting in Leftfield.
"Playing in the state game was an amazing experience," Hums said. "The feeling of playing at Victory Field with a state championship on the line was one of the best feelings ever."
Hums worked hard in the classroom and boasts a GPA of 3.91 (on a scale of 4.0).
Hums will be continuing his academic and athletic career at Western Michigan University. The lefty outfielder will be looking to make an impact by the time he gets there.
"I hope to make an impact at Western University anyway I can when I get on campus. Running bases, helping out as much as I can at practices, or the ultimate goal of getting in the starting lineup."