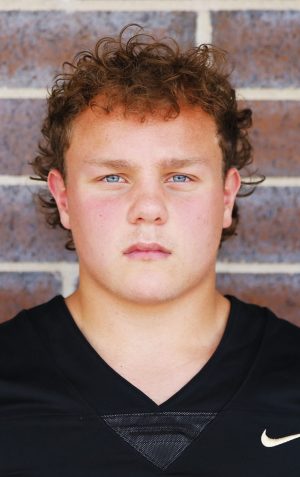 Athlete Name: Caden Klatt
Sports: Penn Football, Penn Rugby
Graduation Year: 2025
Positions: Defensive line/Hooker
Height: 5-7
Weight: 200
Combine Results: Bench 315, Front Squat 430, Power Clean 240, 40-Yard Dash 4.75, Pro-Agility 4.40, Broad Jump 91 inches, Vertical Jump 29 inches.
Honors/Accomplishments (Athletic and Academic): 3.10 GPA, Powerlifting first place at East Race Muscle, Candidate for MVP as a sophomore, eventually won the MVP award as a sophomore for rugby, also won the biggest heart award for rugby.
Extra- Curricular activities/ Service projects: Powerlifting, 7s for rugby, helped with Girls on the Run.
Head coach/ Email: cyeoman@phm.k12.in.us
Coaches quote: "I love Caden's work ethic. He never gives up. He's one of the hardest working kids I know." Coach Carl Case.