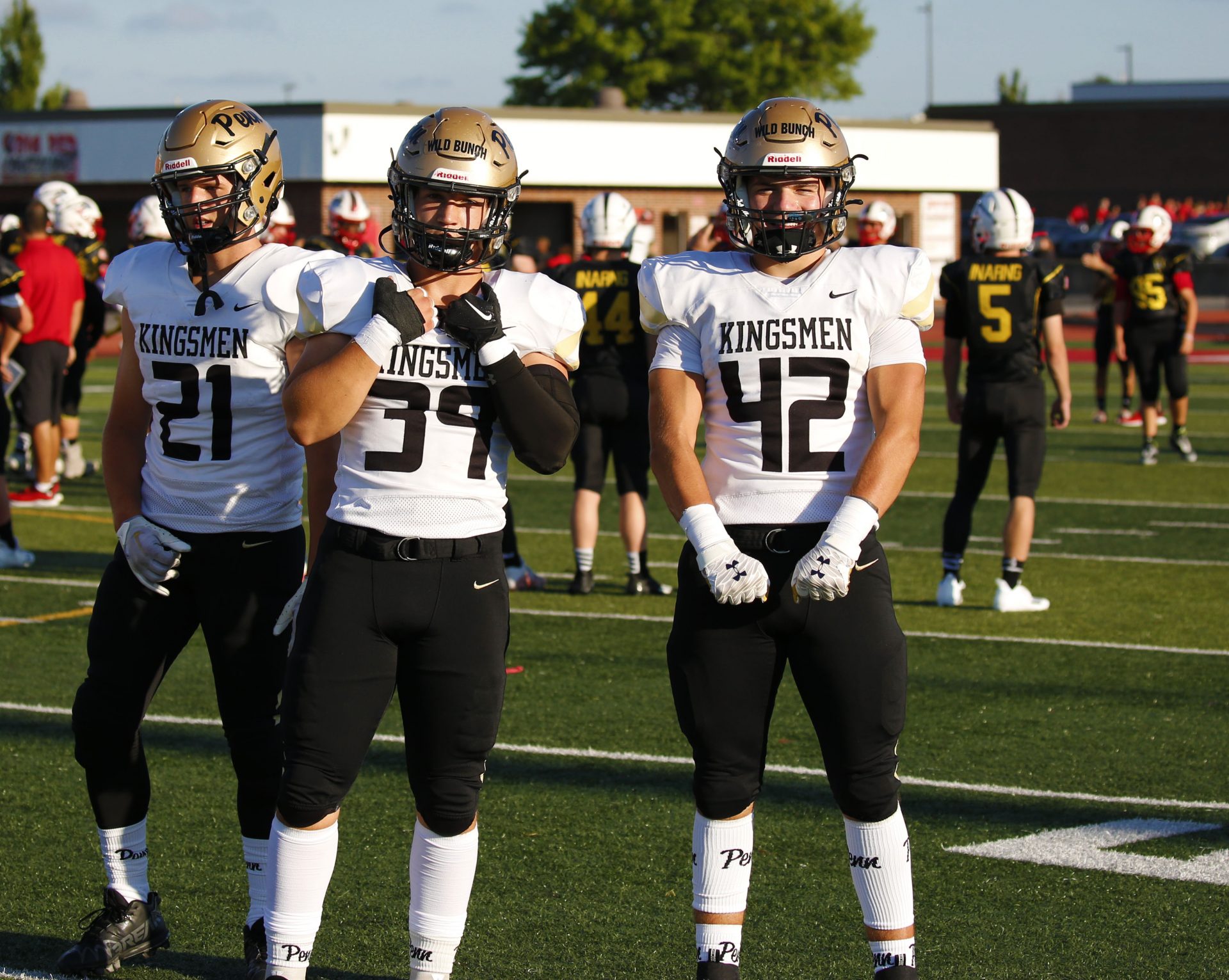 Penn's Football Team improves to a 2-0 record after a dominant victory against Portage.
On the first play of the game on offense, Nolan McCullough breaks through for a 59-yard rushing touchdown.
Grant Mallery kicks a 36-yard field goal making it 10-0 for Penn.
Jacob Balis slams into the endzone from the 1.
JoJo Williams scores a rushing TD from the 2-yard line pushing the lead to 24.
JoJo Williams scores Penn's last points with a 21-yard rushing touchdown making the game 31-6 in favor of Penn.
Nolan McCullough goes 7-12 passing with 58 yards and 117 yards on the ground.
Balis and Williams both rush 13 times picking up 57 and 84.
Penn defense holds Portage to 20 yards passing and 123 yards rushing.
Final score: Penn 31, Portage 6.