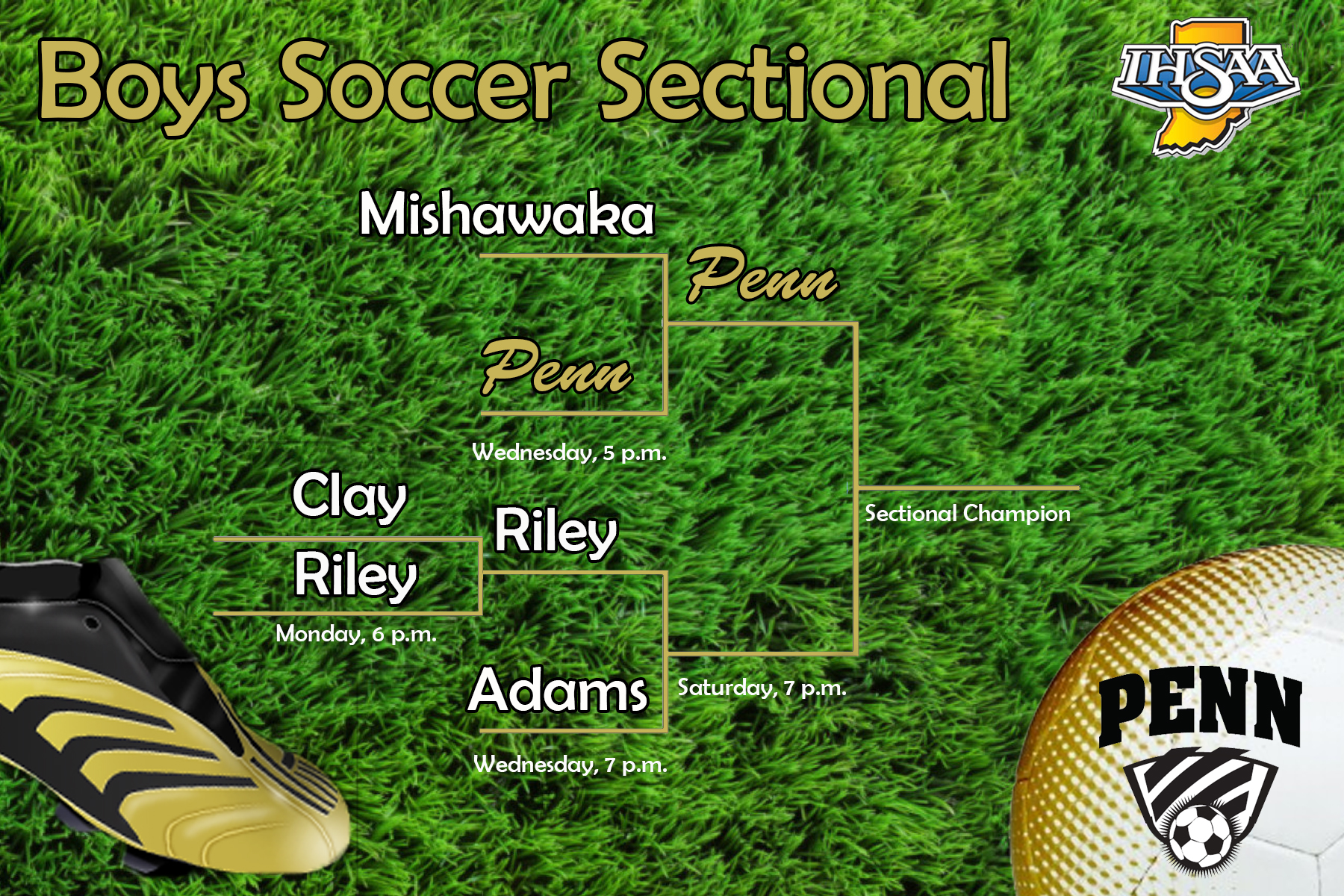 Riley Smith scored two goals, and Drew Fulmer attacked for one goal and one assist, as undefeated Penn opened its IHSAA Boys Soccer state tournament quest with a 4-0 victory against Mishawaka on Wednesday, Oct. 5.
Penn (15-0-2) plays for the Sectional championship at 7 p.m. on Saturday, Oct. 8, at home against the winner of the match between South Bend Adams and South Bend Riley.
Smith struck in the 13th minute to give the Kingsmen a 1-0 lead. Drew Fulmer played a ball through to Smith, who slotted home the finish.
Fulmer gave the Kingsmen a huge momentum boost, scoring in the 37th minute off of a pass from Aron Janko, giving Penn a 2-0 lead just three minutes before halftime.
Four minutes into the second half, Smith blasted a rebound shot off a ball that caromed off the crossbar and it was 3-0 Penn.
Ryan Hague delivered the dagger, making it 4-0 on a screamer from 20 yards away.
Riley Smith talks about his two goals and the Kingsmen win: