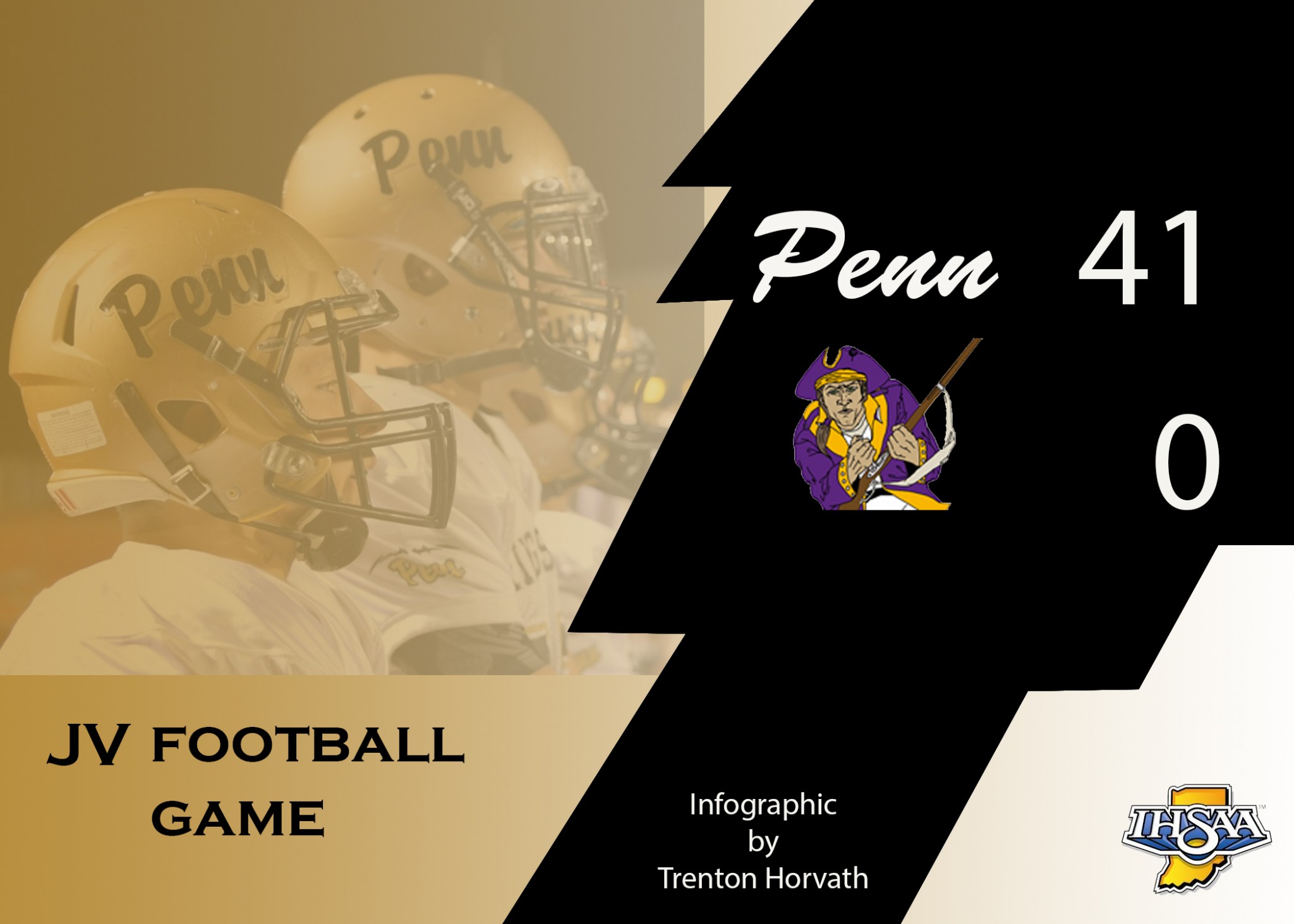 Penn's Junior Varsity Football team ran past South Bend Clay, 41-0, on Saturday, Oct. 1.
Ryan Whiteman scored on runs of 40 and 5 yards.
Tyron Robinson broke loose for TD runs of 5 and 70 yards.
Jeffrey Pawlik contributed a 10-yard TD run to the Kingsmen attack.
Gabe Yeoman blasted through the Colonials for a 20-yard TD run.
Penn  is 7 -0 in JV action.