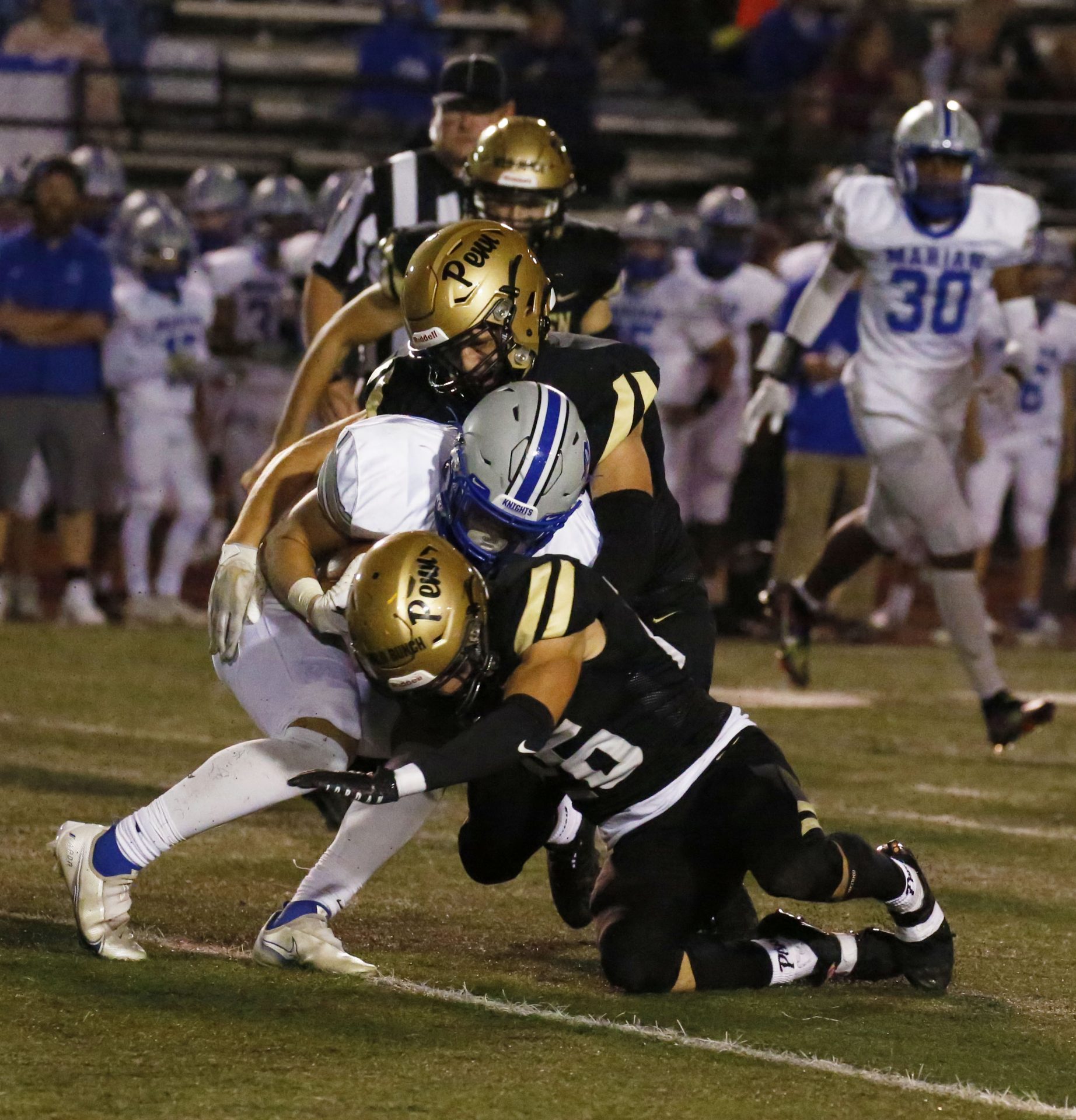 The Penn Kingsmen Freshman Football Team successfully completed an undefeated season.
The Kingsmen defeated John Adams High School in the last game of the season.
The running game was strong for the Penn Kingsmen in the game. The freshman team had 5 running touch downs, and another rush for a two point conversion.
The Kingsmen's defense was strong, recovering a fumble and snagging two interceptions.
Harris Stipp had four extra points in the win, which helped the Kingsmen to win 36-8.
This was the last opponent Penn played and the game sealed its undefeated season.