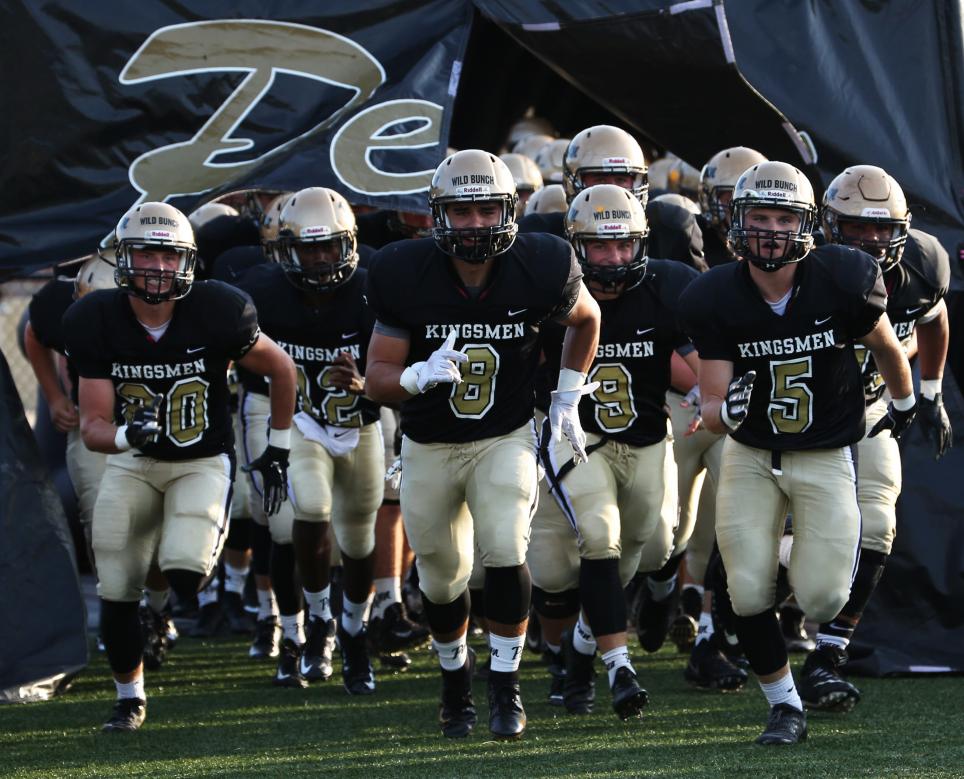 The Penn Varsity Football Team is going for the crown as the NIC championship nears. Heading into the NIC games, Penn is currently 2-0 in the conference, with wins against Elkhart and Mishawaka Marian.
The Penn football has an out of conference record of 2-2, with wins against Valpo and Portage, and losses against Cathedral and Saint Xavier.
Varsity Corner Dominic Bonner has started every game in the 2022 season, with an interception and countless tackles. His impact on the Wild Bunch is huge. He says he is not nervous heading into the championship season.
¨No, because with my past games and already having half the season under my belt, I don't feel the pressure of starting in games, I like having the pressure of if I make a mistake, they score a touchdown. It helps me play better,¨ Bonner said.
Starting Quarterback Nolan McCullough says he also feels confident heading into the conference games. He says he is confident in his team to support each other and their run to the state title. 
"I think we have a very talented team and are strong and deep at every position. I'm very confident in this team and think we have a good chance to be contenders in the playoffs," McCullough said.
Head Coach Cory Yeoman has been a head coach for 20 years, and even played for the Penn football team in high school. He says he has faith in his team.
"I love Penn football because we may not have the 5-star recruits at every position, but we play with heart and never give up. The Penn football program has a great coaching staff and just as good of players. I think this team can compete at a high level, and I am very excited to see them play the second half of the season.¨
The Kingsmen next take on South Bend St Joseph on Friday, September 30th. The game is at St. Joseph and kickoff is set for 7PM.