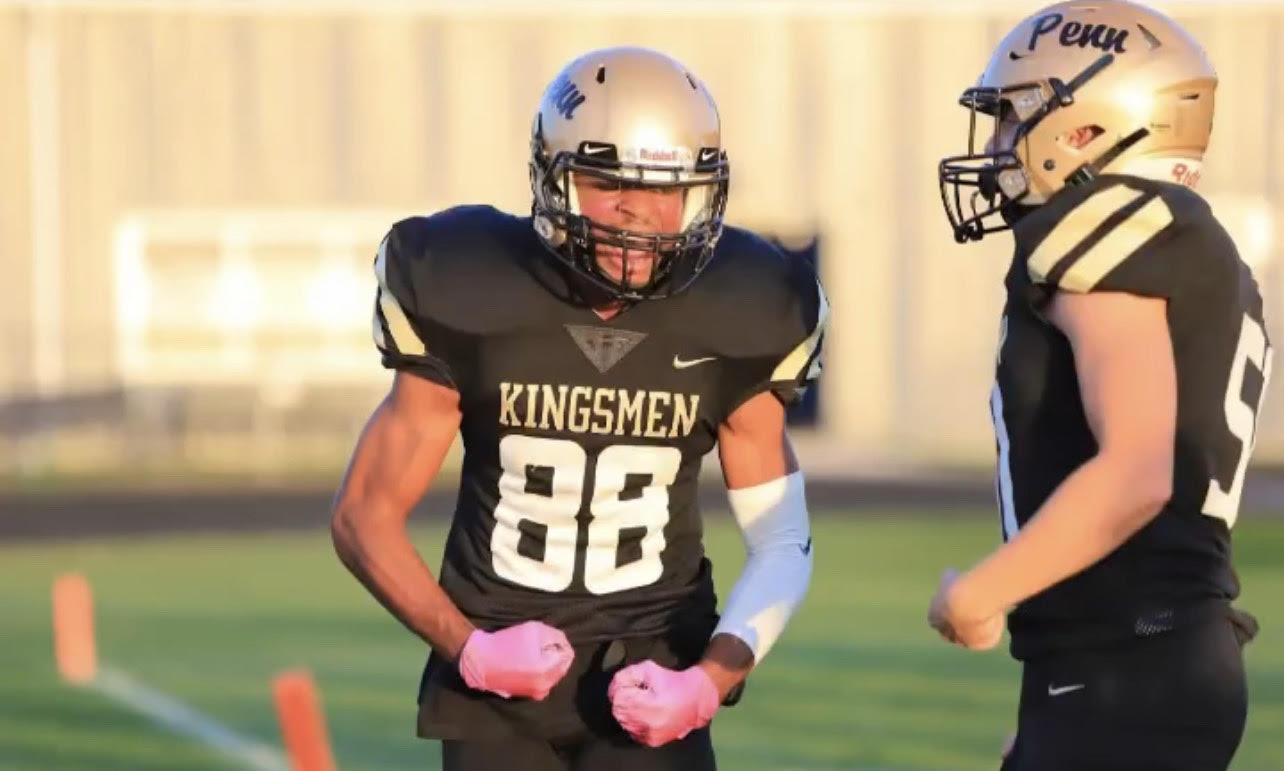 The Penn Football Kingsmen are one step closer to winning the NIC championship after a dominant physical performance against the New Prairie Cougars. The Kingsmen won the hard-fought battle 21-0.
Starting Quarterback Nolan McCullough ran all over the cougars using his legs to get in the end zone 3 times scoring all of the Kingsmen's Touchdowns on the ground.
The defense played an absolutely perfect game not allowing any points, putting their streak to 17 quarters without a touchdown.
The Penn Football Kingsmen are undefeated in their NIC play and have one more obstacle to face before saying they are the undisputed NIC champs for the first time since 2017.
Next stop is John Adams on October 14th.