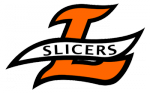 Starting in 2019, Penn Football will start a two-year series with the LaPorte Slicers.
Penn leads the all-time series against LaPorte 10-3. The Kingsmen beat LaPorte 42-21 in the Class 6-A Sectional last season. LaPorte will replace Merrillville on the schedule in Week 2.
Penn Football Coach Cory Yeoman is looking forward to the match-up with the Duneland Conference powerhouse.
"The LaPorte match-up will help us football wise," Coach Yeoman said. "LaPorte is a great fit on our schedule."
Coach Yeoman said that he has a lot of respect for the LaPorte program, and that the Slicers get a lot of support from their fans at home and away games.