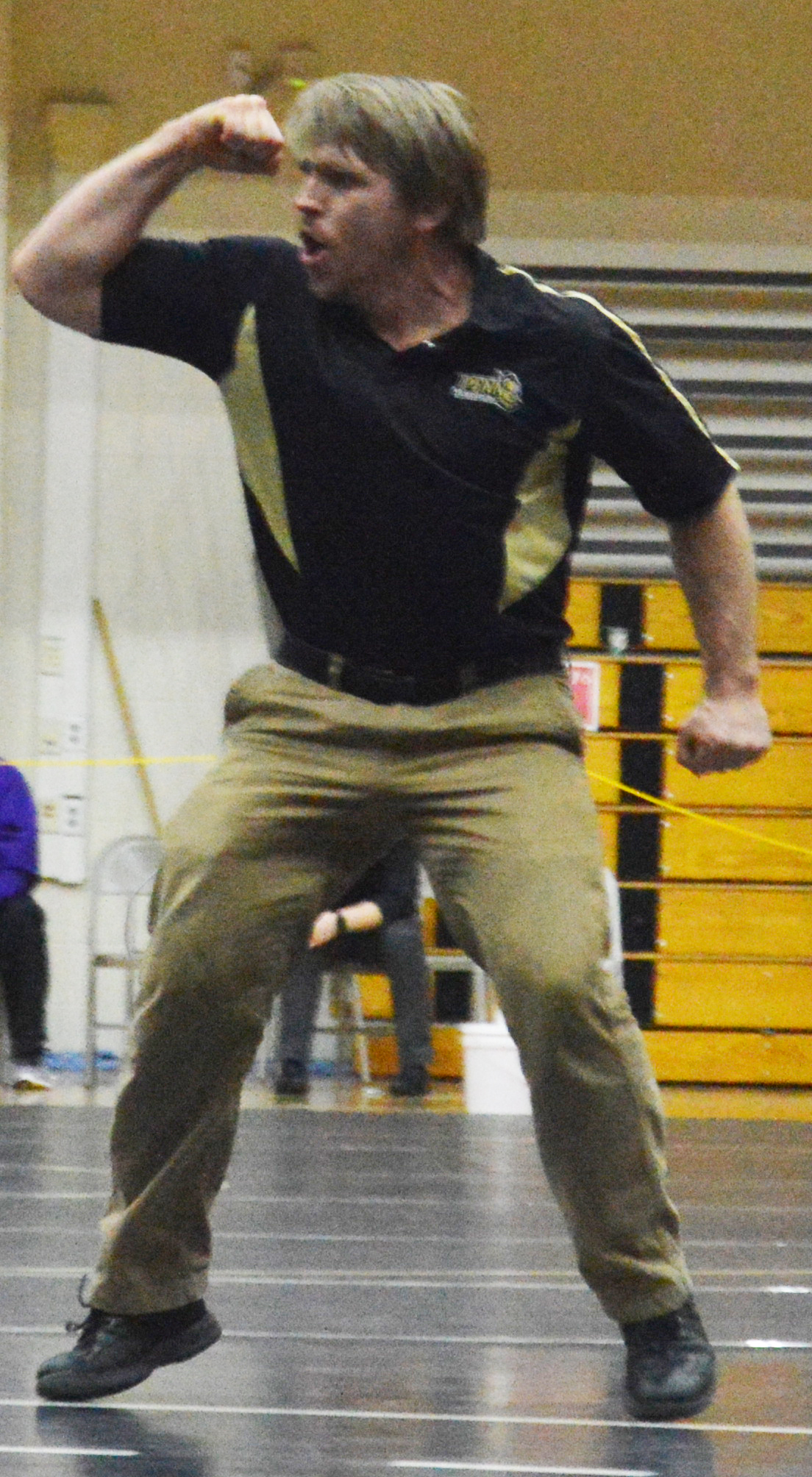 By TRACE MANSPEAKER
Pennant reporter
Former Penn High School wrestling star Sarah Hildebrandt will be pursuing a spot on the USA women's wrestling team for the 2016 Olympics in Rio, and Penn head coach Brad Harper will be helping her achieve her goal.
Harper will help coach Hildebrandt at the Team USA training center in Colorado Springs as she trains for the Olympic Trials, which are April 9 and April 10 in Iowa City.
"It is such a big honor to be coaching," Harper said of being involved in the USA Olympic process. "I will be gaining knowledge from great coaches and wrestlers at the Olympic wrestling trials. Also, I will be be bringing all of this back to the wrestling room to make our program even stronger."
   "I will be expecting to see the elite coaches during the trials and take what they have to put it into my coaching," Harper added about how the experience can help his coaching and the Kingsmen program.
Under Harper's guidance, the Kingsmen won the state crown in 2016, and boast three individual state champions in the past two seasons — Kobe Woods, Chase Osborn, and Sarah Hildebrandt's brother, Drew Hildebrandt.