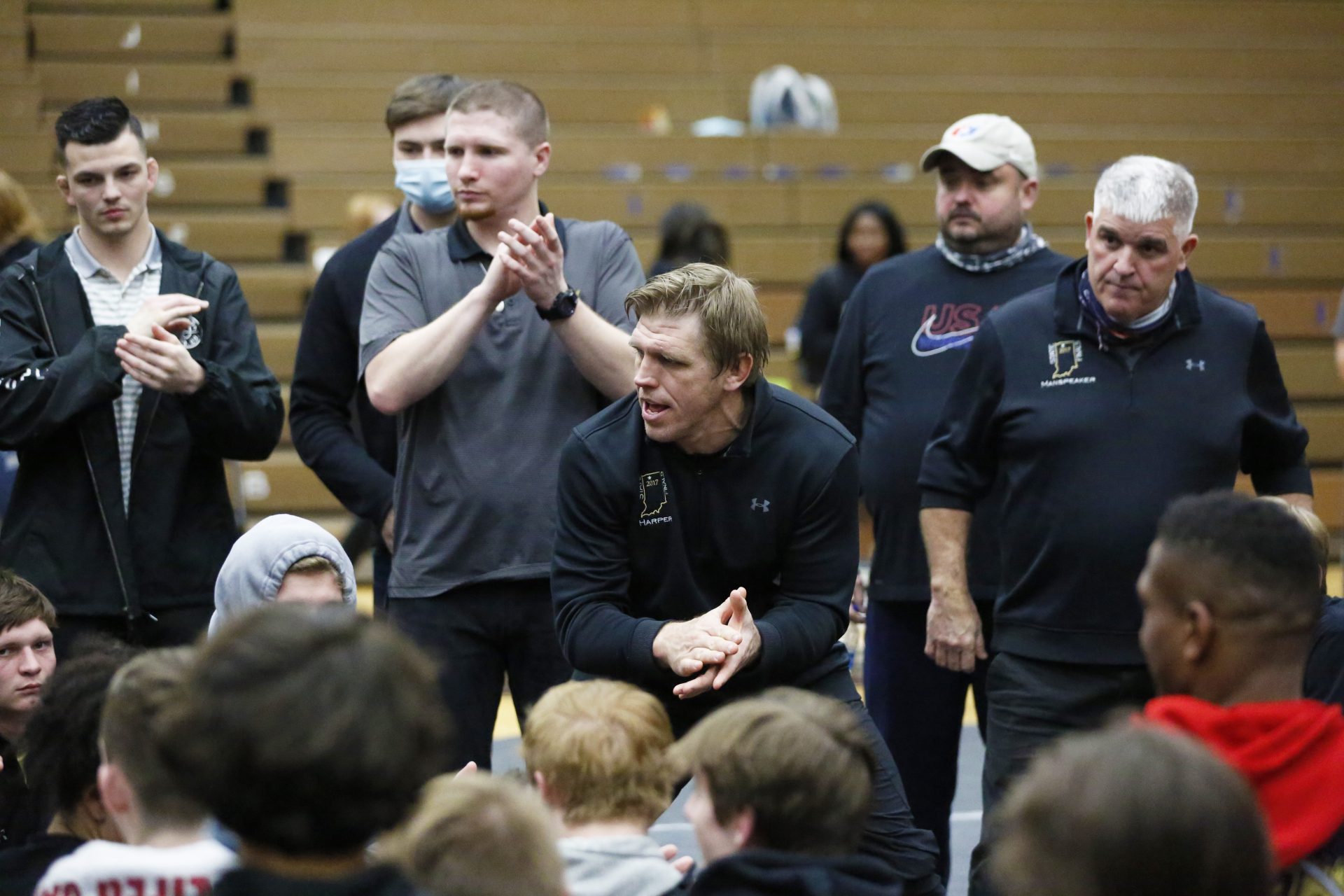 The Penn Boys Wrestling team won Regionals at home with a total of 197.5 points. Mishawaka came in a close second with 192.5 points.
12 Penn Wrestlers advanced onto semi-state in East Chicago. AJ Steenbeke, Bryce Denton and Wesley Harper all won their weight classes.
In the 120 weight class Dylan Bennett won his first match and in the second he had a pin fall of 43 seconds.
In the 138 weight class Wesley Harper beat his first opponent and in the second and third match he had two pin falls including a 48 second and 1:41 seconds. He then won his final match 3-2 to win his weight class.
In the 152 weight class Bryce Denton won his first match 16-1, he then won his second match to pin fall in 3:12 seconds. In his last match he won 7-5 making him win his weight class.
In the 160 weight class AJ Steenbeke destroyed his competition. In his first match he won by pin fall in 28 seconds. He then won his second in 42 seconds, Finally he won his 3rd match in a outstanding 46 second to win his weight class.
In the 182 weight class Vinny Freeman also went to work. His first match he won in 3:59 seconds to pin fall. His next match he won with a score of 18-7. This final match he won with a score of 14-6 winning his weight class.
Bennett says the team is ready for Semi-State, "I'm ready, we have trained all year for this ride and we are gonna make sure its a good one."
Harper agreed, "A lot of people don't get this opportunity, so we are gonna make sure we get the most out of it."
Coach Brad Harper feels good with how the team is preforming and is ready for next weekend, "Just like last weekend we'll be ready for these guys,"
The regionals will be on Feb. 11, at East Chicago Central in the John C. Baratto Athletic Center starting at 8 a.m..