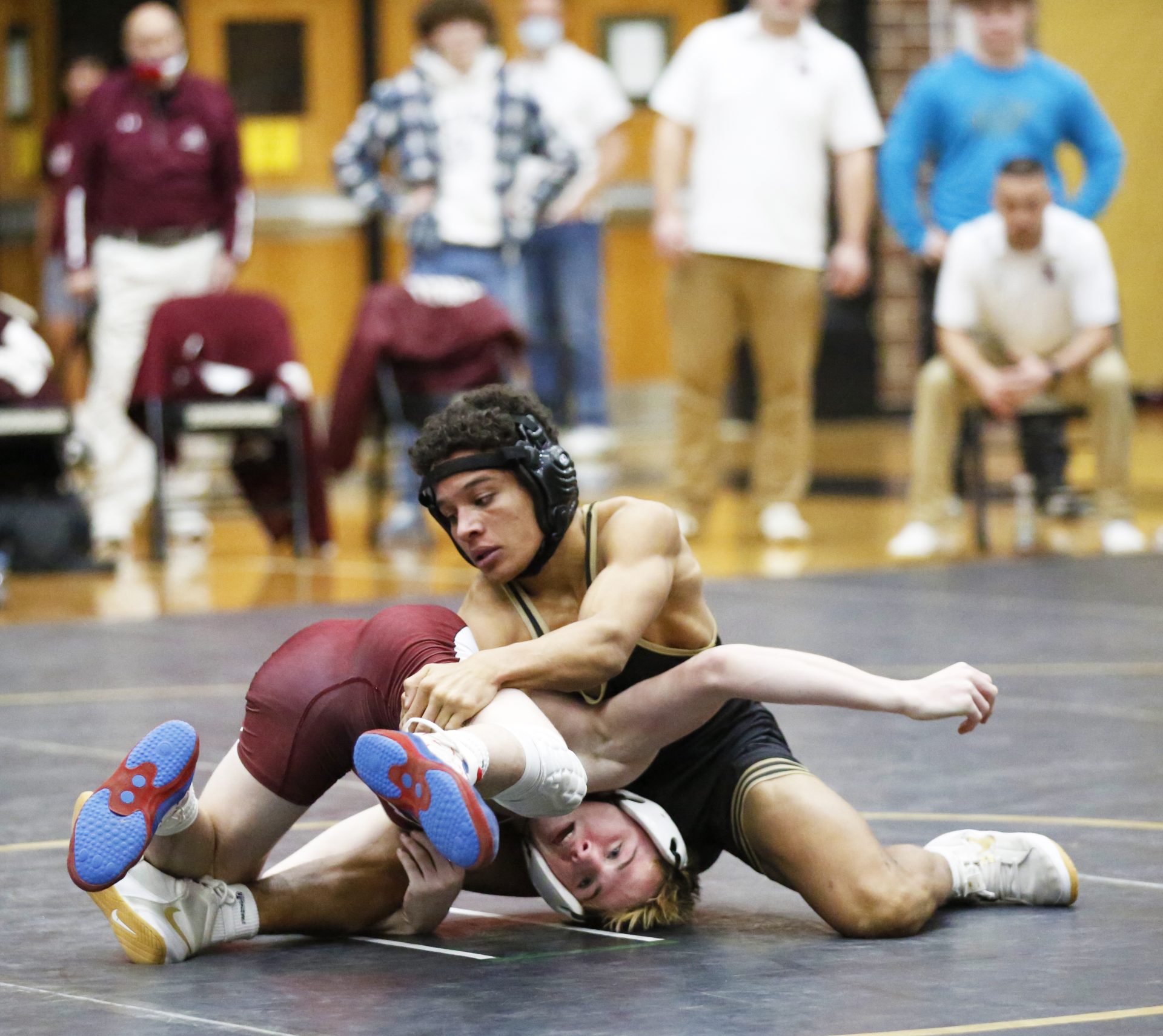 The Penn Boys Wrestling team took home the gold in the Regional Championship. The Kingsmen edged out Mishawaka, 197 ½ to 192 ½.  
This is Penn's 12th regional title in the last 13 years.
Penn freshman Vinny Freeman beat Warsaw's Jaxon Coo Waters by a score of 14 to 6.
Following this match, Penn's Josiah Williams collected a third place as well as sophomore Ryan Schmidtendorff who pinned Culver's Cole Meiser in just 0:43.
" I don't care what round I am competing in, I'll still give it my all every time," Schmidtendorff said.
Although Penn's Zymarion Hollyfield got upset in the semifinals, Penn still battled all the way through. 
"Mishawaka is a really really tough team to beat and just one or two matches can change everything like that," said Coach Brad Harper.
The Caveman at one point had an 8 ½ lead, which was their largest of the day, until Penn's Wesley Harper erased that with a close nail biting victory over Mishawaka's Michael Robles 3-2. 
The Kingsman had four champs in the regional. Those being: Vinny Freeman, Wesley Harper, Bryce Denton, and AJ Steenbeke.
"It's at the point in the year where you can't take any days off," said Freeman.
The top four wrestlers in each weight class advance so Penn is sending 12 wrestlers to next week's semi-state in East Chicago.