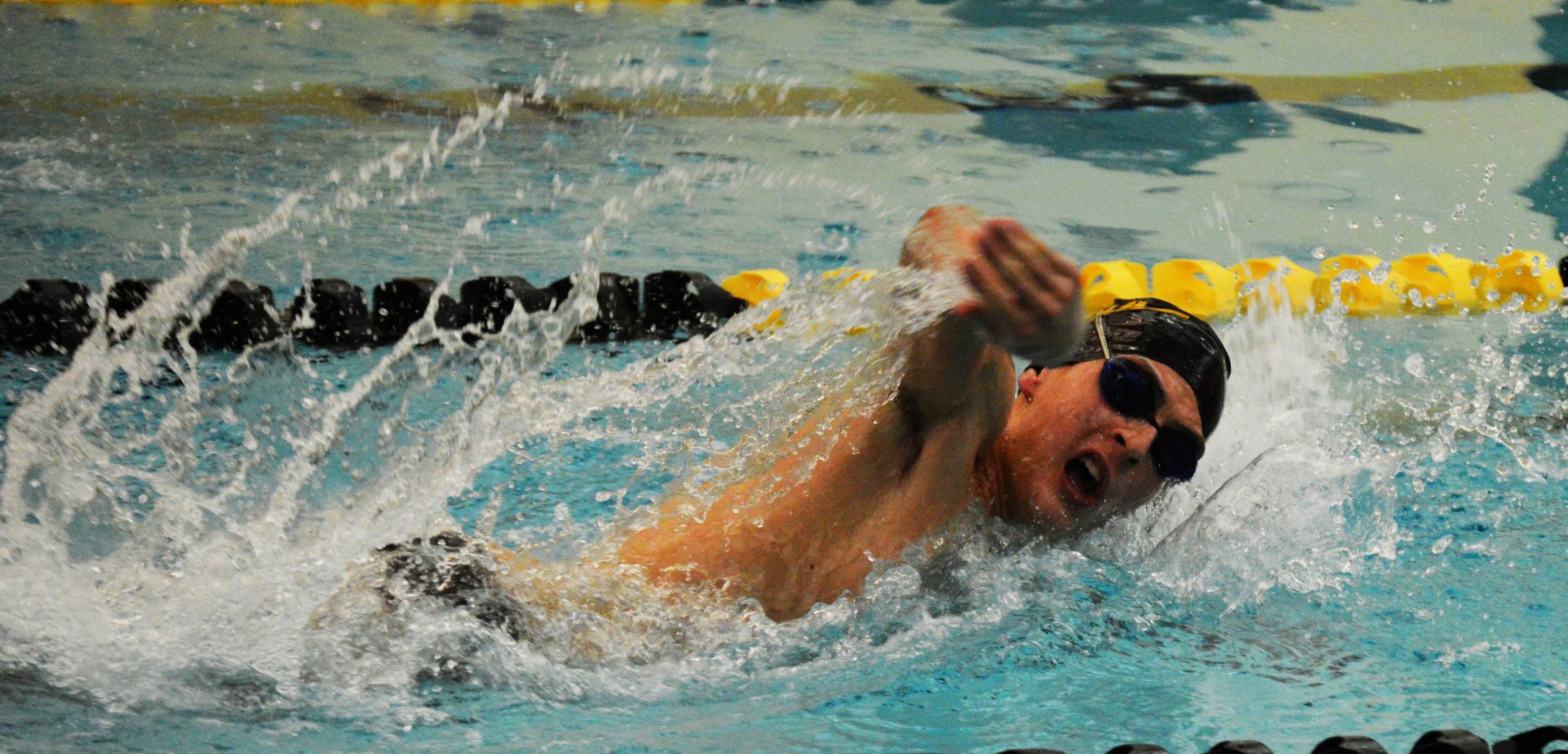 By Robert Sieradzki and Nick Prater
This past weekend the Penn boys swimming team defended its home pool and took home the Northern Indiana Conference championship.
Penn also had numerous swimmers named to First-Team All-NIC. These swimmers include, Anthony Vernasco, Kyle Morris, Parker Brandenburg, Axel Brandenburg, Michael Knutson, and James Kempa. Penn also had many swimmers place on second team or received honorable mention. These swimmers were, Evan Dies, Jacob Powell, Andrew Oberlie, Matthew Evans, Nathaniel Mark, Bryce Holt and James Kempa. Penn finished on top of the NIC with a record of 10-0 for duals and had 577 first place votes.
Penn's own Kyle Morris took home the NIC MVP as well. Kyle has had a great year and has a goal of winning state. Kyle, who is attending I.U next year for Swimming blew past the competition. Kyle and his 2 relay teams received first team for the 200 Medley relay and the 200 Freestyle Relay. Kyle also was first team in the 100 Butterfly and the 100 Backstroke. Kyle had a fantastic day along with the rest of the team. Penn's coach, Jess Preston was named NIC coach of the year. Penn swept through the NIC and is another step closer to the road to state.