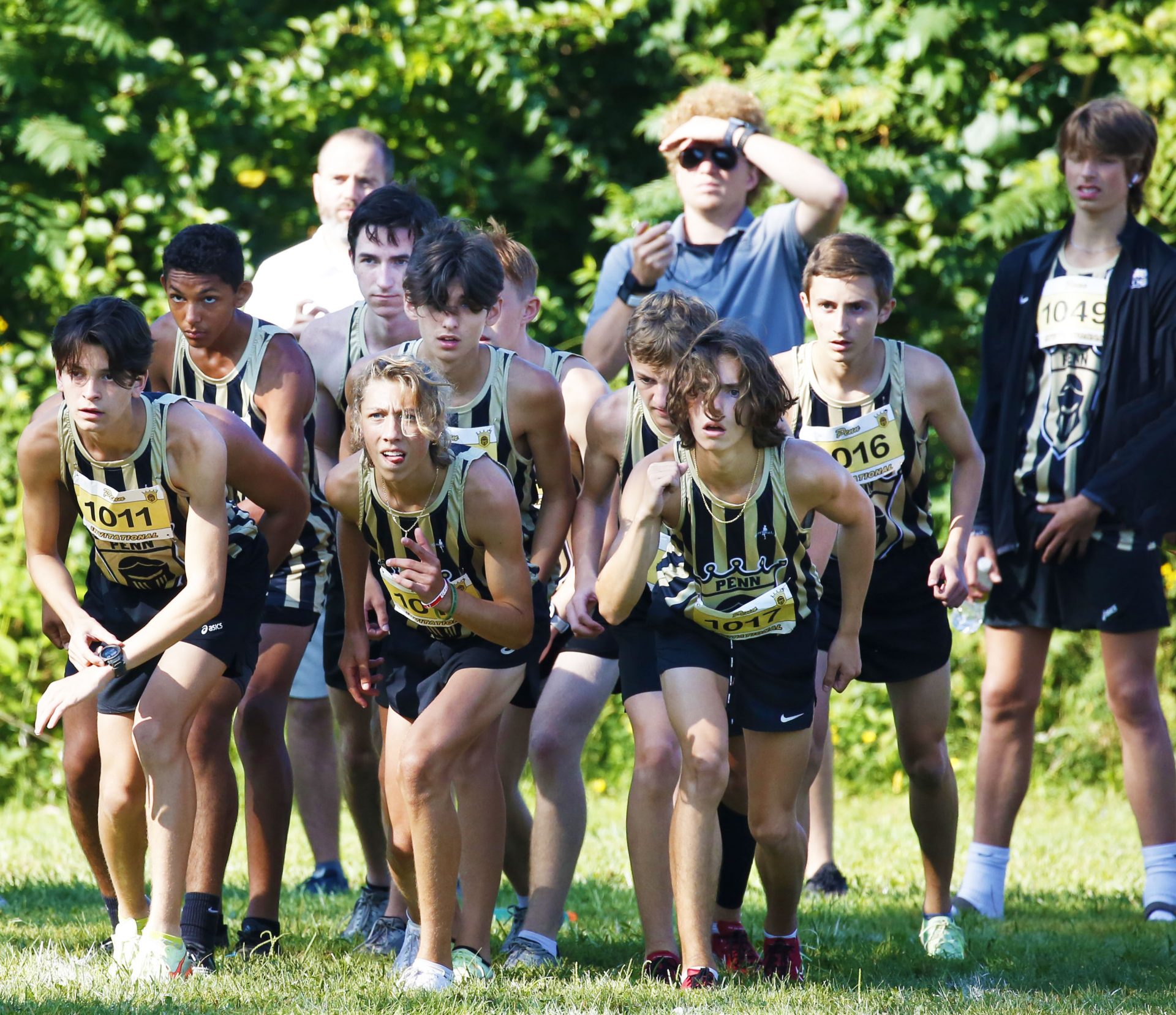 On Saturday, September 16th Penn Cross Country traveled to Indiana Wesleyan University for the prestigious Wildcat invite. Penn won the invite with a score of 64 bringing home another 1st place trophy.
Penn placed 6 runners in the top 25.
Nicholas Probst came in 10th with a score of 8.
Hudson Kaser and Jack Ryan both came in shortly after with a combined score of 21,  Hudson placed 12th with a score of 10 Jack placed 13th with a score of 11.
Matt Givens placed 19th and finished with a score of 16.
The last scorer from Penn was William Mickelson who placed 23rd with a score of 19.
Brandon Mueller and Mikel Cox were 6 and 7 on the team but did not score.
Penns average time was a season-low 16:38.66.
This win helps Penn keep the confidence up as they roll into tournament season coming up in October.