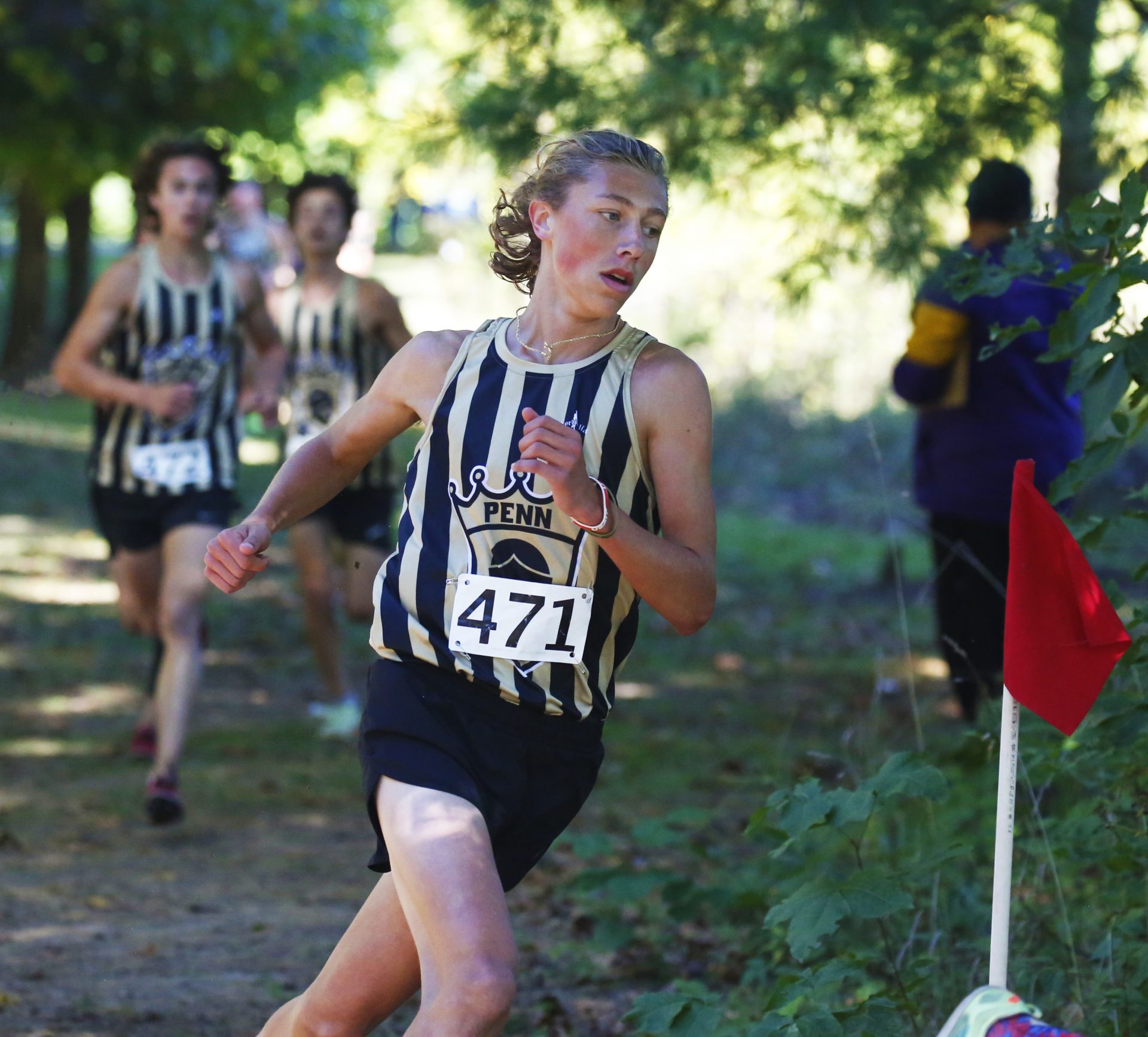 Nike Cross Regionals, known colloquially as NXR, is a collection of races throughout the country where the best teams in each region compete for a chance to race at Nike Cross Nationals (NXN) at Nike headquarters in Oregon.
For the first time, the Penn Boys Cross Country Team raced in the Midwest Regional event. It took place in Terre Haute at the LaVern Gibson Championship Cross Country Course, the same course which held the Indiana State Championship two weeks prior.

This was the first time Penn has ever had a team race at NXR and the boys did not disappoint. The team consisted of Nick Probst (SR), Matthew Givens (SO), Brandon Mueller (JR), Kush Grewal (FM), Noah Shafer (JR), William Mickelson (JR), and Nathan Pratt (SR). They finished 17th of the 78 teams that ran.
Mueller organized the effort to have the boys team participate this year. When asked why the team chose to go down this year Mueller said, "The best teams in the midwest are going to be there, why would you not go?"

The race is a competitive one. On that day the previous course record that has stood since 2011 of 14:48.8 was broken by all of the top five finishers. With first place Hunter Jones running a 14:21.8, equivalent to running 4:37 for three miles back to back.

Penn's Noah Shafer was one of the runners who participated in this year's race. He said he was excited to be getting back racing again.
"The last time I raced was at sectionals over a month ago, I want to have one last race for the season," Shafer said.
Fellow runner Matthew Givens agreed.
""I'm excited for another chance to race at LaVern, at State I didn't do as well as I had hoped and this is a chance to do better this season."

For some people all it was was just a chance to have fun and race one more time. The Naperville IL Cross Country Team ran the entire race in banana costumes. Calling themselves the Banana Running Group they all ran and finished together. The silly groups died down as the day progressed, as each race had faster and faster groups of kids running, until the championship which would decide who goes to NXN.

While the Kingsmen didn't advance to Nationals, they still were happy with the outcome of the race. Their focuses are now set on the spring track season, with winter conditioning is in full swing.