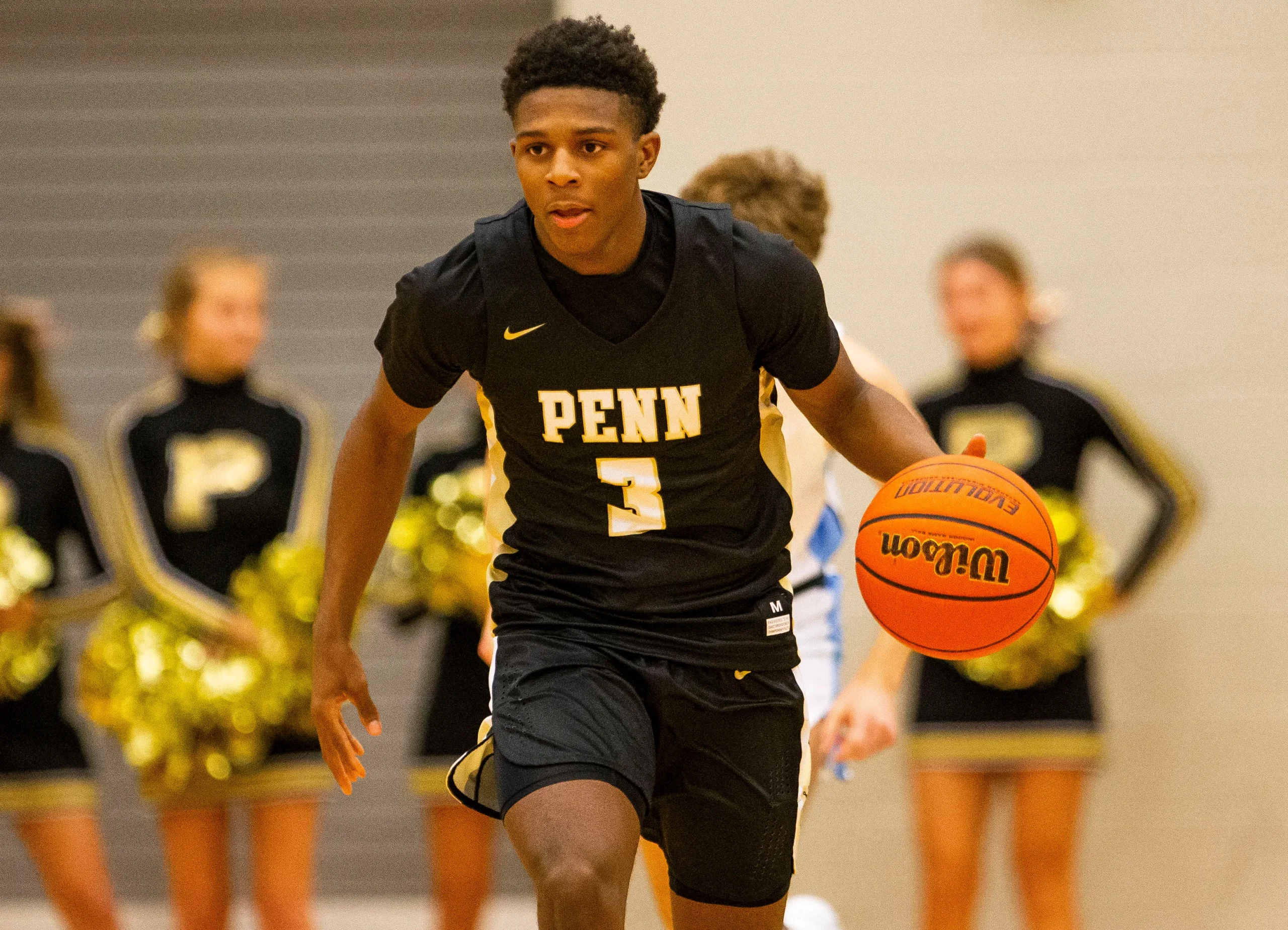 On Tuesday, Feb. 14 the Penn Kingsmen Boys Basketball team defeated the Plymouth Pilgrims by a score of 86-65. 
Star Guard Markus Burton led the Kingsmen with 34 points, which took him above the all-time scoring leader in St. Joseph County. Burton has 2003 career points, which puts him above former leader J.R. Konieczny, who had 1996.
Penn Sophomore Keegan Wheeler attended the game. He says it was a good atmosphere.
"It was great, super cool to see history be made, you know, with Markus [Burton] breaking that record thing. I think we have a good shot at state honestly. I don't know that much about basketball but I've been to a few games and we're like way better than everyone else."
Jake Gleason also attended the game. He is a junior at Penn.
"This was my first Penn basketball game I've ever been to, but I think I'll go to more this season. The atmosphere was fun and Markus [Burton] is fun to watch. He looks like he is a college player that came down to mess with some high schoolers when he play," Gleason said.
The Kingsmen rolled to their 14th straight win since a loss early on in the season to Ben Davis. Ben Davis is currently ranked number one in the state and is undefeated. 
The Pilgrims dropped their second straight after a close home loss to Warsaw. The Pilgrims are 8-12, and have lost seven of their last 10.