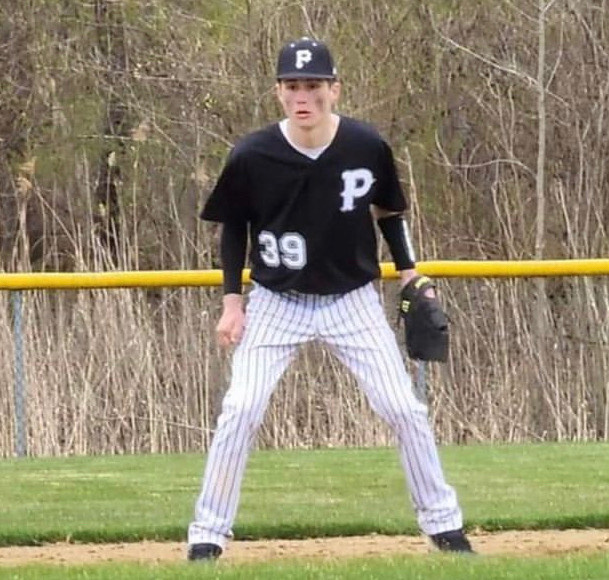 What professional baseball player's style you've most tried to replicate and why do you look up to them?: A baseball player I've always looked up to is Ken Griffey Jr., Despite him being a lefty, he's always had the sweetest swing, and he never tries to kill the ball. Not only was he one of the best hitters of all time, but he was also insane with his glove. He almost like galloped through the outfield.
What are you hoping to achieve personally next season? And what has been your biggest focus on improving during the off-season?: Next season, personally my goal is to play at a level to help us repeat a state championship run. The biggest focus for me during this offseason has definitely been weight training. The Penn weight room, a strength coach of my own, and doing stuff on my own to just get stronger. I saw results during summer ball straight away. Not only did I see results but I also got a boost in confidence.
How did last year's Freshmen baseball team prepare you for your role of defending the state title?: The freshman team last year not only helped me get familiar with high school level ball but the chemistry with the guys on the team. Not only are we a team, but were all a family basically. I think the reason we were so good last season was not only because of our skill, but we were playing for each other.
Favorite memory playing the sport?: Honestly, I don't really have a favorite memory. Every moment is better than the last. Making a big play in the outfield, a diving play to throw the runner out in a big game, or making a big-time hit would normally be someone's favorite, but I always feel like I can create a moment bigger than the last.
What are your Top 3 post-win tunes?: Last season I remember the whole freshman team listening to Party in the USA by Miley Cyrus. That was probably by favorite song after a nice win. My personal favorite songs after a W would probably be Stir-Fry by the Migos, and Life is Good by Drake.