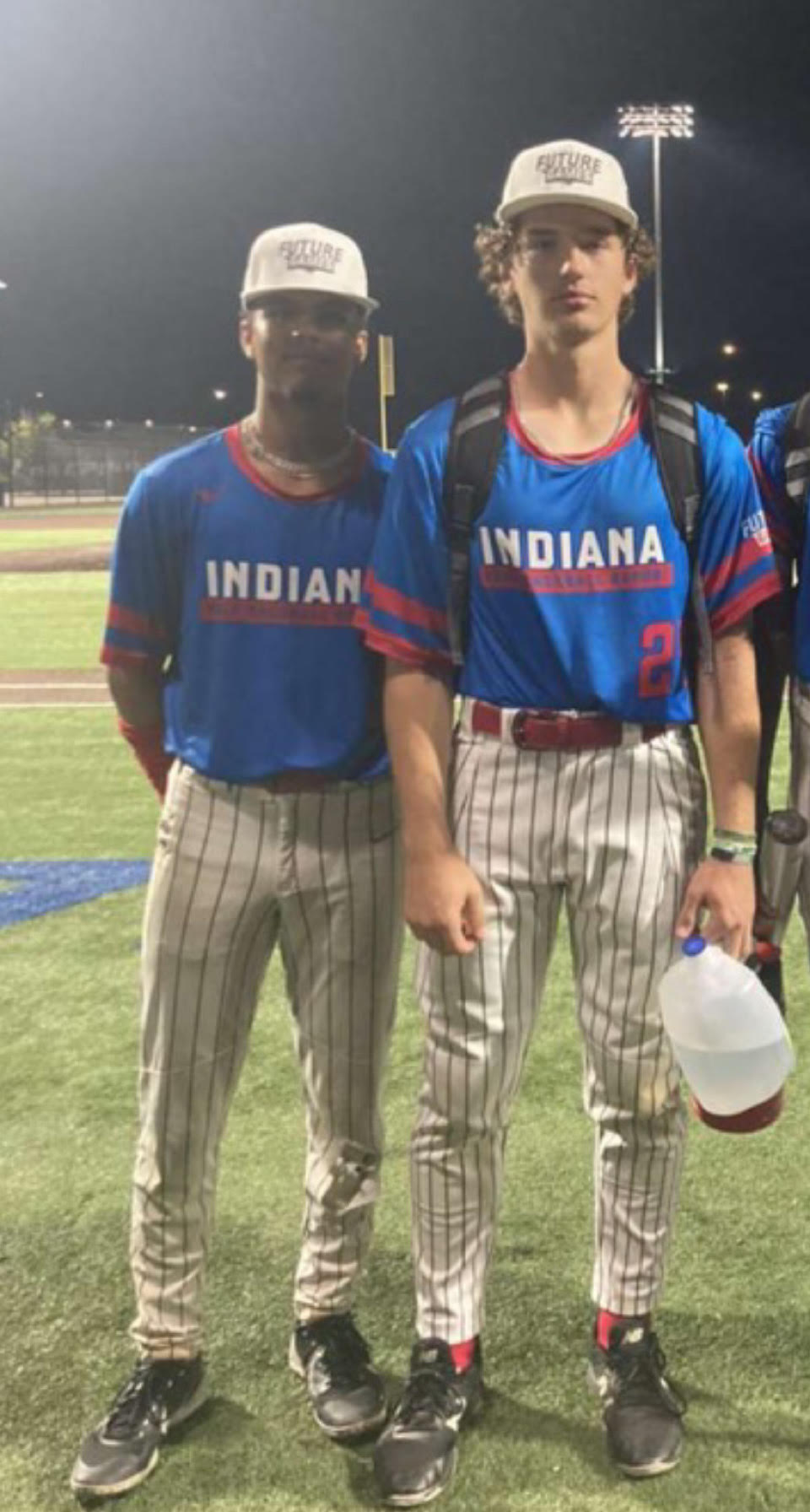 The PBR Future Games is a one-of-a-kind event that features the best uncommitted players from all over the country, even in Canada. The Future Games took place Wednesday, July 27, to Saturday, July 30, at LakePoint in Emerson, Georgia. This event is the premier summer scouting event that brings over 330 college coaches from around the U.S. to scout young players.
Penn's R.J. Cromartie and Joe Trenerry were selected to play for PBR Indiana. Cromartie, a switch-hitting third baseman, eventually committed to Notre Dame, and Trenerry. a right-handed pitcher, committed to Purdue. Both are expected to be key players for the defending State Champion Penn Kingsmen.
Trenerry is a four-time member of the PBR Indiana team.
"I was one of the first 15 guys selected to play for Team Indiana when they had started to do the younger guys for the Futures games," Trenerry said. "It was an honor to play against some of the best kids in the country at 12 years old and represent my state and to be recognized as a top player in Indiana at that age. Now five years later and being selected four times during those years is incredible. 13 and 14u were hosted in Emerson, Georgia at the Lake Point Sports Complex, otherwise known as the MECA. It was amazing seeing scoreboards with your name on them and how hard you were throwing on the mound."