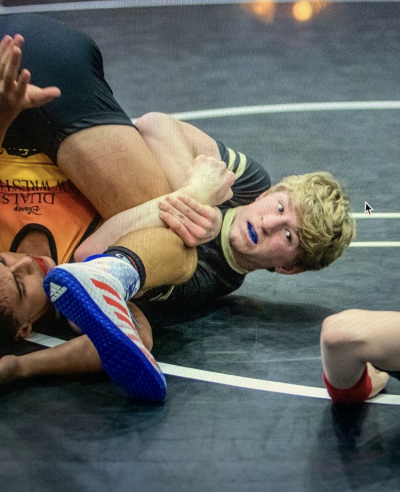 Wesley Harper is a Freshman at Penn High School. He plays Soccer and will Wrestle for the Kingsmen this season.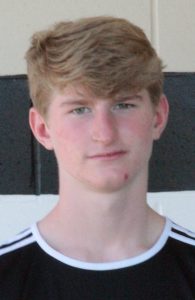 What is your favorite song to listen to hype you up before a wrestling meet?: "Capo" by NLE Choppo.
When you're not in season cutting weight, what is your favorite food to eat?: I love to eat spaghetti.
How did you get into wrestling?: I was wrestling before I was even born.
Do you enjoy soccer or wrestling more?: Depends. When I'm cutting weight, I would mostly prefer eating, so sometimes I like soccer more, but wrestling is just a lot of fun cause it's just you and someone else wrestling to win and no one can make excuses.
When your not in season what is your favorite thing to do?: I love to hangout with friends and lift weights.
What is your most memorable moment in sports?:  When I was wrestling at middle school national duals and we wrestled in the Louisville stadium and the atmosphere was crazy.
Is it a positive or negative having your uncle as the head coach for wrestling?: Positive because he can push hard and sometimes I think of a negative cause if I don't do a good job I feel like I let him down.
What's the hardest match you've ever had?: Vegas and I was wrestling the No. 1 seed, then when it came down to the wire, 0-0, and he scored in the last second in overtime. That match taught me a lot of situations – always go until the whistle is blown my Uncle told me after that."
Do you think you will qualify for state this year?: Yes I do, because the amount of work I have put in to get to this point.
Would you rather wrestle Lebron James or Michael Jordan?: Both at the same time. They can't keep up with my stats. I would dawg those kids.