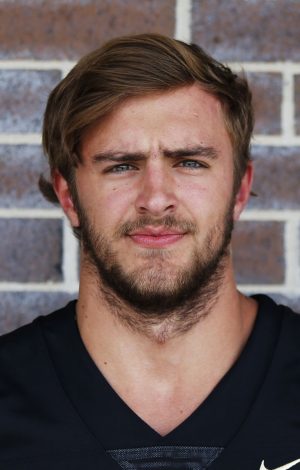 Athlete name: Michael Paquette
Graduation year: 2022
Sports: Football/Track & Field
Position: Linebacker.
Height: 6-0.
Weight: 217.
Combine results: Bench: 315, Front Squat: 365, Hang Clean: 290, 40 Yard Dash: 5.40 seconds, Pro Agility: 4.40 seconds, Broad Jump: 9-1.
Statistics: Second on Varsity in tackles, averaging 7 tackles a game.
Honors/accomplishments: Played on the Varsity as a Sophomore.
Extra-Curricular activities: Member of Penn's Student-Athlete Leadership Council.
Head coach/contact info: Cory Yeoman – cyeoman@phm.k12.in.us