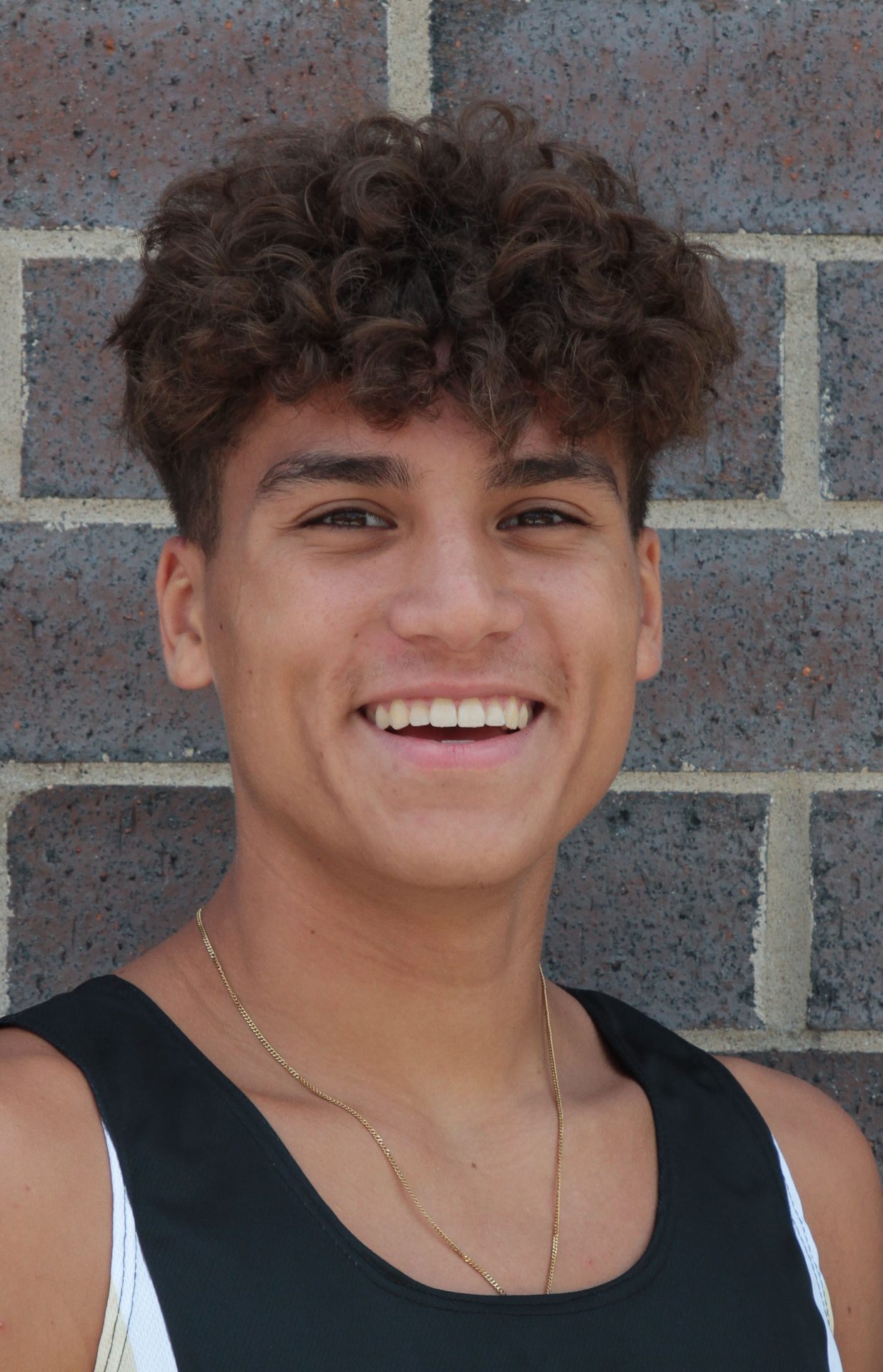 Name: Mariano Retzloff
Sport: Track and Field/Cross Country
Twitter handle: @MRetzloff03 
Instagram handle: @mretzloff03
Hashtag that best describes you or your philosophy: #yolo
What is the most important lesson you've learned through Athletics?: The most important lesson I've learned from running is that with anything in life, hard work is the key to success and is what separates the good from the great.
What are your pre-game rituals?: My pre-meet rituals are just getting a good sleep and eating healthy the night before.
Who is an athlete (at any level) you look up to, and why?: Craig Engles because he inspires me to keep working harder.
What do you love about representing Penn High School?: I love representing Penn High School because the cross country team is a great group of guys that I love competing with.
What traits do you love in a team leader?: A trait I love in a team leader is their ability to inspire others to work harder.
What advice would you give a freshman about Penn Athletics?: Advice I would give to incoming freshmen is that if there is a sport you are even just slightly interested in, just go for it and try it out because sports at Penn will give you some of your best high school memories.
What is your favorite sports movie, and why?: My favorite sports movie is "Happy Gilmore" because I love Adam Sandler and would always watch it growing up.
What is your favorite pig-out food?: My favorite pig-out food is definitely Chick-Fil-A.
What do you love about your sport?: What I love about running is that no matter what, if you put in the work, you will see results, and that's what the sport is all about, whoever is willing to put in the most miles and work in the off season will perform the best.
If you could have lunch with any living person, who would it be, and what would you talk about?: If I could have lunch with any person, it would easily be Kanye West, he is my favorite artist to listen to no matter the occasion, and that man is a flat out genius.