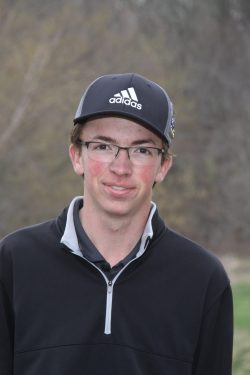 Jack Brenner is a senior on the Penn Golf Team. He will play collegiately at Purdue-Northwest.
What do you like most about golfing at Penn?: Golfing at Penn has motivated me to improve upon my game, due to the competitive nature of team qualifying.
What are the strengths of this year's team? This year's team is the most competitive it has ever been. Due to the fact that there are 10 guys playing for the top five spots.
How long have you been playing golf?: I first picked up a club when I was 7, so about 11 years.
Who is your favorite professional golfer?: Harold Varner III.
Do you plan on golfing in college?: Yes, I plan on playing at Purdue Northwest.
What is the strongest part of your golf game?: Short Irons 
Why did you start golfing instead of playing other sports?: I started playing golf over other sports because of its uniqueness. There is simply no other game like it.
What advice do you have for younger golfers?: Start by developing an interest in the game. And know that your emotions are the product of thinking.