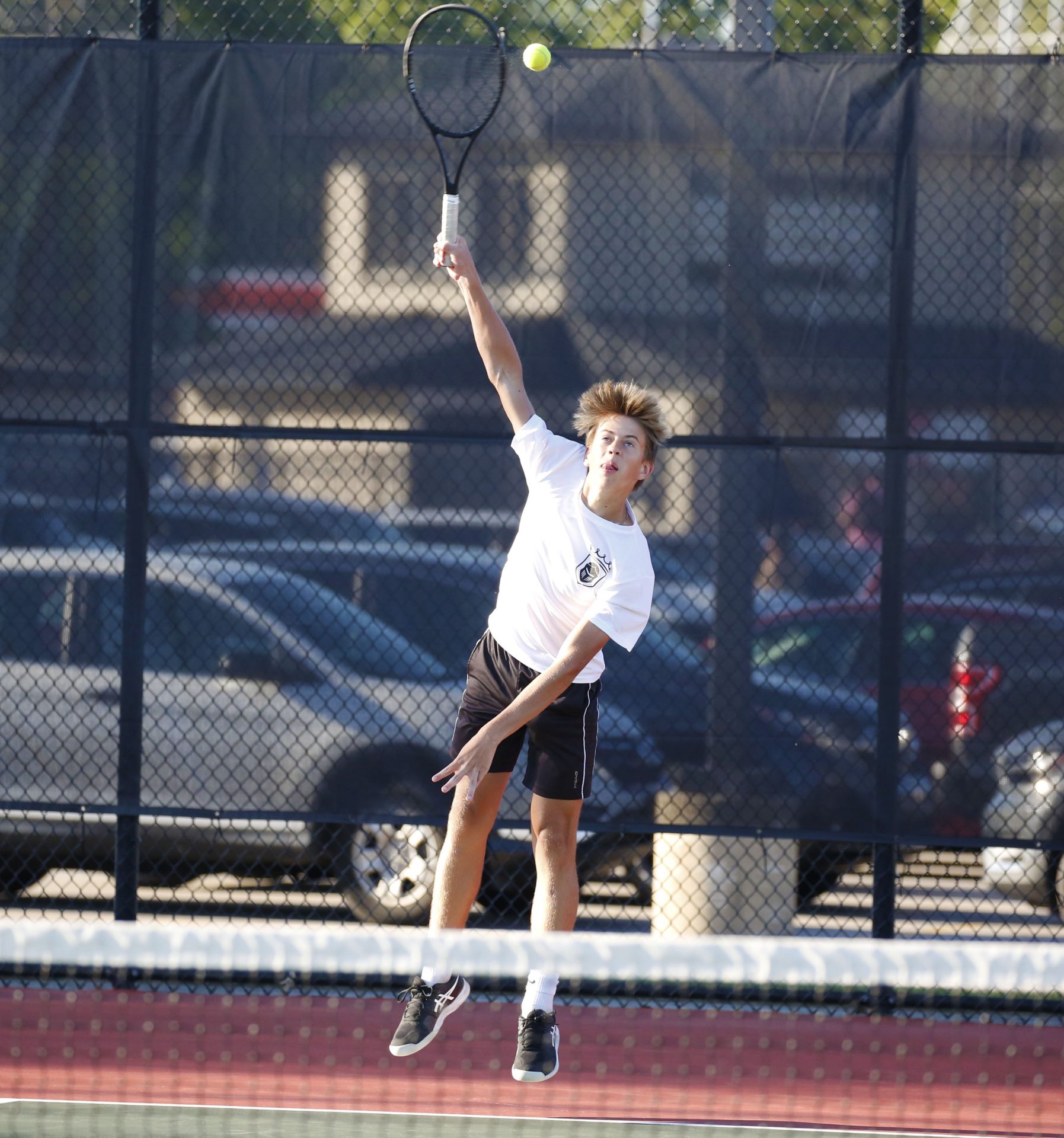 Evan Knapp is a two-year Penn Varsity Tennis player. The sophomore is looking forward to this year's team with them coming off a big win at the Culver Invite.
What goals do you want to achieve this season?
"I want to beat Saint Joe and have the team make it to Semi State this year."
What challenges have you faced during the season this year?
"I have faced learning with a new doubles partner and working through a new varsity team."
What was it like switching from playing singles to doubles?
"It wasn't very difficult switching positions for me, I feel like I can succeed all around the varsity line up." 
What made you decide to play tennis? 
"My mom had me try a lot of different sports when I was little and I picked up tennis very quickly and I always have been pretty good at it."
What do you think Penn has to do to make it to state?
"For Penn to make it to state this year we need all of the varsity player healthy, not injured, and playing their best."