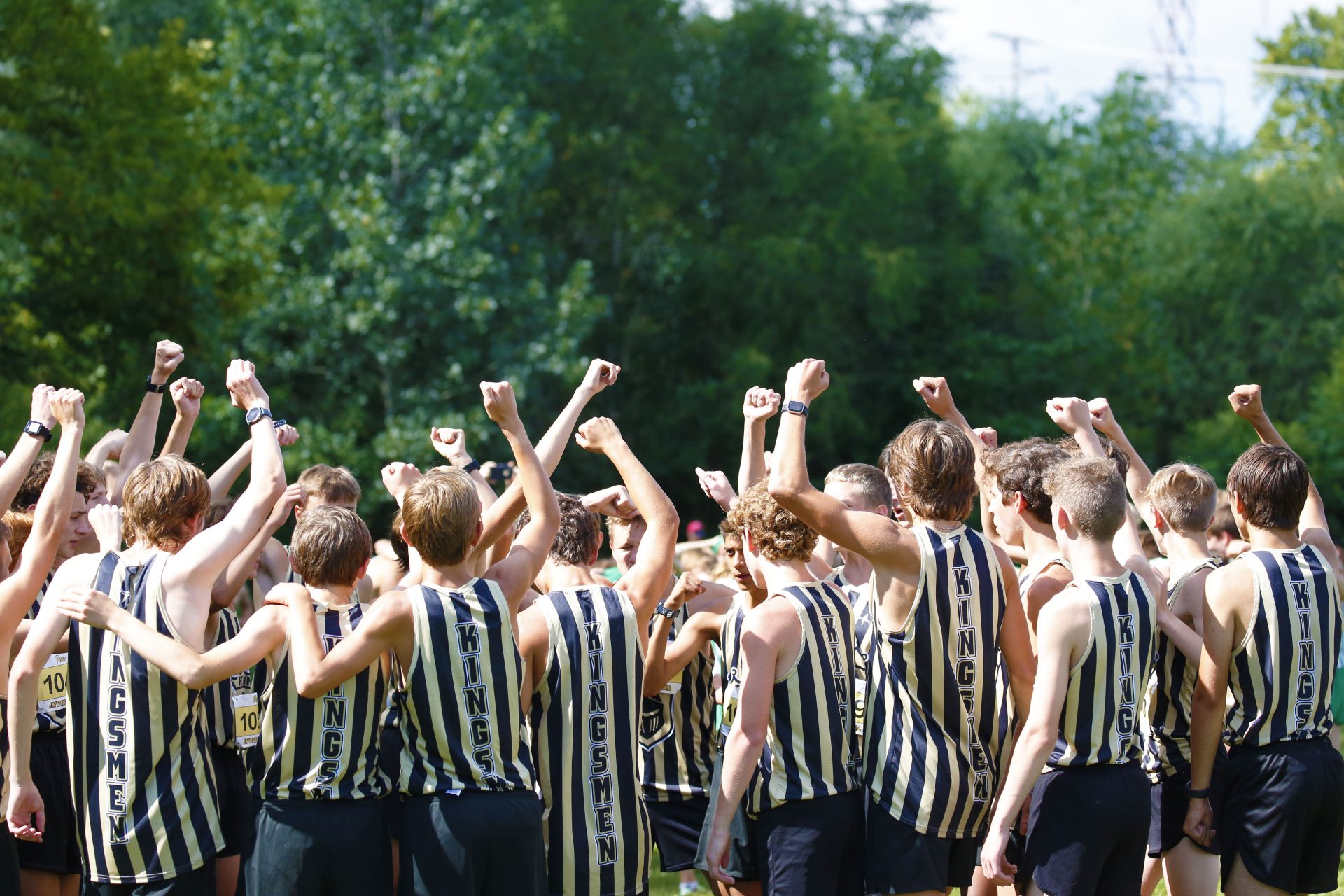 The Penn Boys Cross Country dominated this year's NIC Stomp meet. The Kingsmen won both the Freshman/Sophomore and Junior/Senior Races.
The 9/10 Boys came in first with 34 points, seven points below second place Elkhart (41).
The 11/12 Boys came in first with 62 points, thirteen points below DeKalb (75).
Six out of the top seven runners were sophomores for Penn in the 9/10 race. Matt Givens (17:29) and Jack Ryan (17:46) led the sophomore runners as they both ran their personal best times of the season. 
Returning varsity runners Tyler Rerrick (18:26) and Aiden Probst (18:32) both placed in the top ten.
Kush Grewel, a star freshman runner, came 9th overall and finished with a time of 18:33, just a second slower than Probst. 
Shahmeer Turk (18:39) and Jack Scalise (19:04) finished their first-ever cross-country race for Penn in the 6th and 7th spot in the 9/10 race. 
Overall places for Penn:
Matt Givens – 4th
Jack Ryan – 6th
Tyler Rerrick – 7th
Aiden Probst – 8th
Kush Grewel – 9th
Shahmeer Turk – 10th
Jack Scalise – 17th
Leading the pack for Penn in the 11/12, 4x800m school record holder, Hudson Kaser, came in fourth overall with a time of 17:16.
Veterans Nick Probst (17:21) and Jason Juarez (17:58) placed second and fourth on Penn's roster for the 11/12 race.
The rest of the 11/12 race was dominated by Juniors for Penn, Brandon Mueller (17:52), Noah Schafer (18:00), Will Mickelson (18:08), and Mikel Cox (18:10) all placed within the top twenty-five.
Overall places for Penn:
Hudson Kaser – 4th
Nick Probst – 6th
Brandon Mueller – 16th
Jason Juarez – 17th
Noah Schafer – 19th
Will Mickelson – 21st
Mikel Cox – 25th