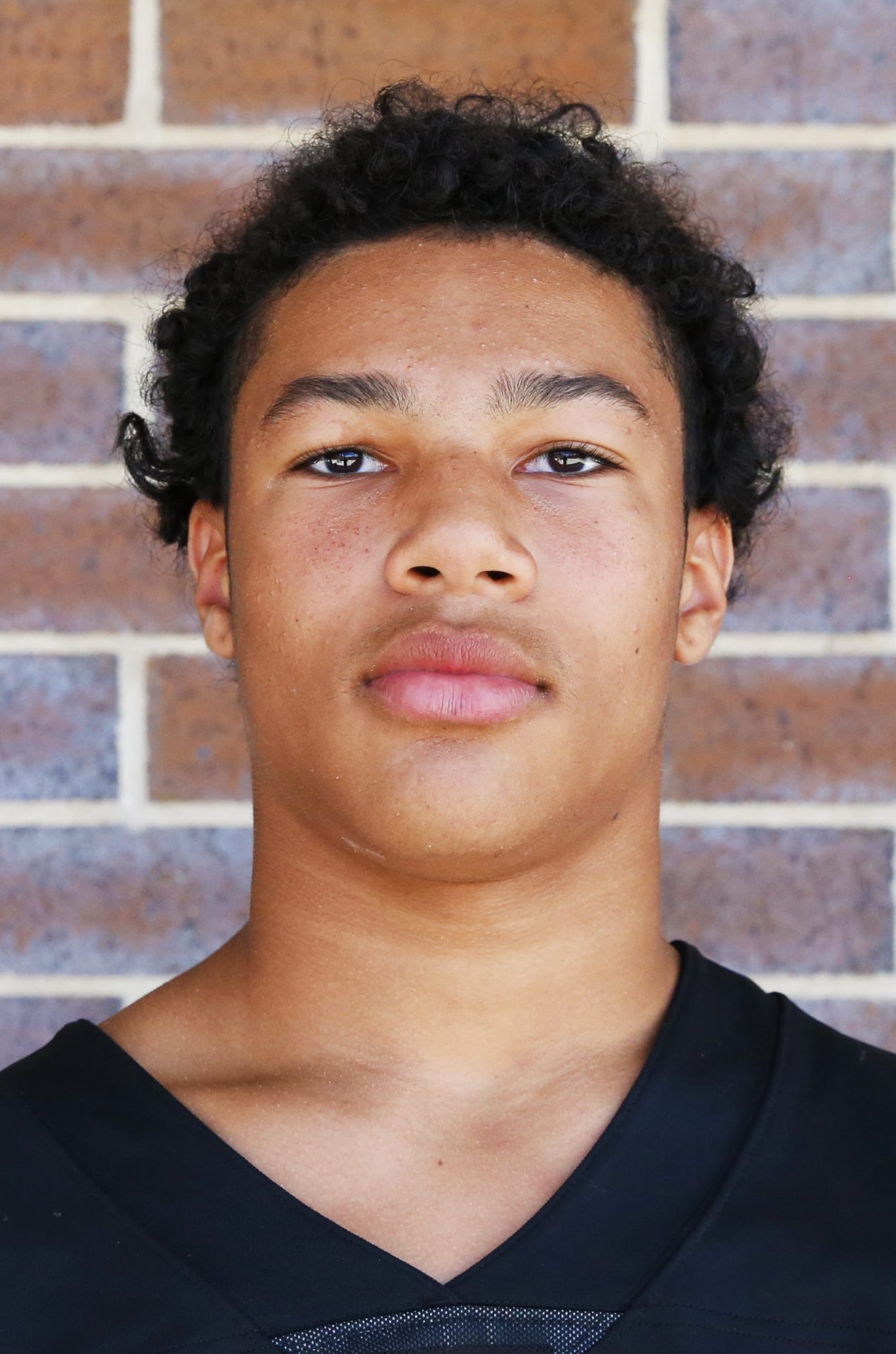 ELIJAH COKER
What do you think you excel at most as a player?: I excel in my teamwork, even if I'm not getting the ball I always give 100%.

What do you think separates Penn from the other teams in Indiana?: We have a strong brotherhood and great chemistry.

What music do you like to listen to pregame?: I usually listen to a little bit of Drake, G Herbo, and Babytron.

What is your pre-game ritual?: First, I usually try to grab something small to eat with some type of protein in it. Then I go to the trainers to make sure my body is strong and ready for the game, from there I listen to music and get locked in for the game.

What are your expectations for yourself next year?: My expectations for myself are to be a leader and step up and show what I can do on and off the field.
What is the thing you think you can do to improve yourself the most next year?: Really focus on the weight room and my agility, I want to become stronger, faster and just a unit.
Who is your favorite NFL player or one you sculpt your game around?: One that I sculpt my game around is Calvin Johnson, he is a big strong receiver like me that can go up and just make a play at any given time.
What is your go to celebration after a touchdown?: My go to celebration after a touchdown is to hit a little griddy.
What are your hopes and goals for Penn as a team next year?: My goals for Penn next year are keeping a strong team bond, winning NIC, Sectionals, Regionals, and hopefully State.
Why did you start playing football?: I started playing football when I was in 1st grade, I remember always going to N.D. football games with my family and thinking I want to do this.