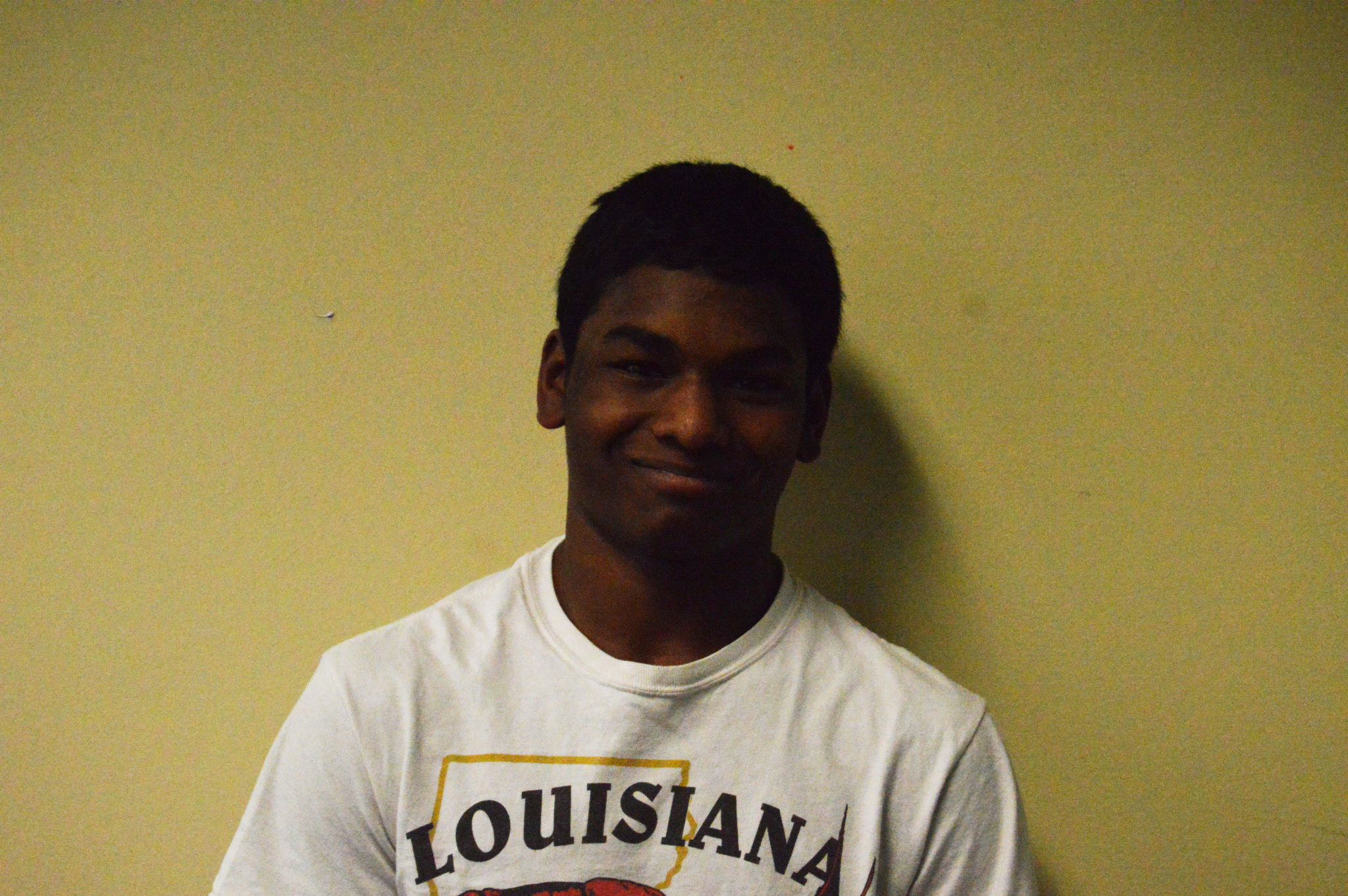 By CHINONSO EMENIM
Strange glances and inquiring looks are nothing new to Penn Kingsmen freshman wrestler Evan Light. After losing his legs in a car accident as a kid in Kolkata, India, Evan was adopted by the Light family in South Bend and now wears special prosthetic legs to help him walk.
All this being said, Evan Light is not your average high schooler.
"The situation has taught me how to persevere, but I'm not trying to be different, I just want to be treated like everyone else," Light commented.
The Light family didn't treat him any different than they would their own son.
Light has excelled as a wrestler.
"I've been blessed with great partners and coaches, but I think the best thing is, I'm surrounded by a great family," Light said. "When I decided I was interested in wrestling, they were fully supportive of my decision, they thought it would be a great idea."
Evan didn't get to where he is today without help, of course. When Evan was eight years old, he met Nick Ackerman, the Director of Prosthetics at American Prosthetics and Orthotics, Inc., and a former wrestler himself. In fact, Ackerman, who also lost his feet at an early age, won the 2001 NCAA national championship in wrestling over Nick Slack, who was on a 60-match win streak.
Ackerman made special customized wrestling shoes for Evan, a story that was featured on the Today show. To this day, Evan still wears customized shoes made for him by Ackerman.
"I actually need to talk to him again. I'm starting to outgrow these," Evan laughed.
Light's perseverance has caught the attention of teammates and coaches alike.
"Our team sees that he pushes through every challenge, every adversity, and he doesn't complain once. How could our team not be fired up by that?" Penn wrestling coach Brad Harper remarked. Sporting a record of 8-2 on the varsity team as a freshman, one could say Light has adapted nicely to the challenges that high school varsity wrestling presents. "[Evan Light] is a guy with an unstoppable desire to be the best he can be," said Harper. "He came right out of the gates ready to make a statement, and he did that in his first varsity match, getting the win for us. He's done a great job being one of the next guys in for our team."
Special circumstances usually acquire special attention, and Evan's is no different. But "pressure" isn't in his vocabulary. "I don't really feel any pressure to perform at a high level. I feel like if I just go out there and do what the coaches tell me to do, I feel alright win or lose," Light explained. Pressure or no pressure, Light is thriving as a freshman and the future definitely looks bright.