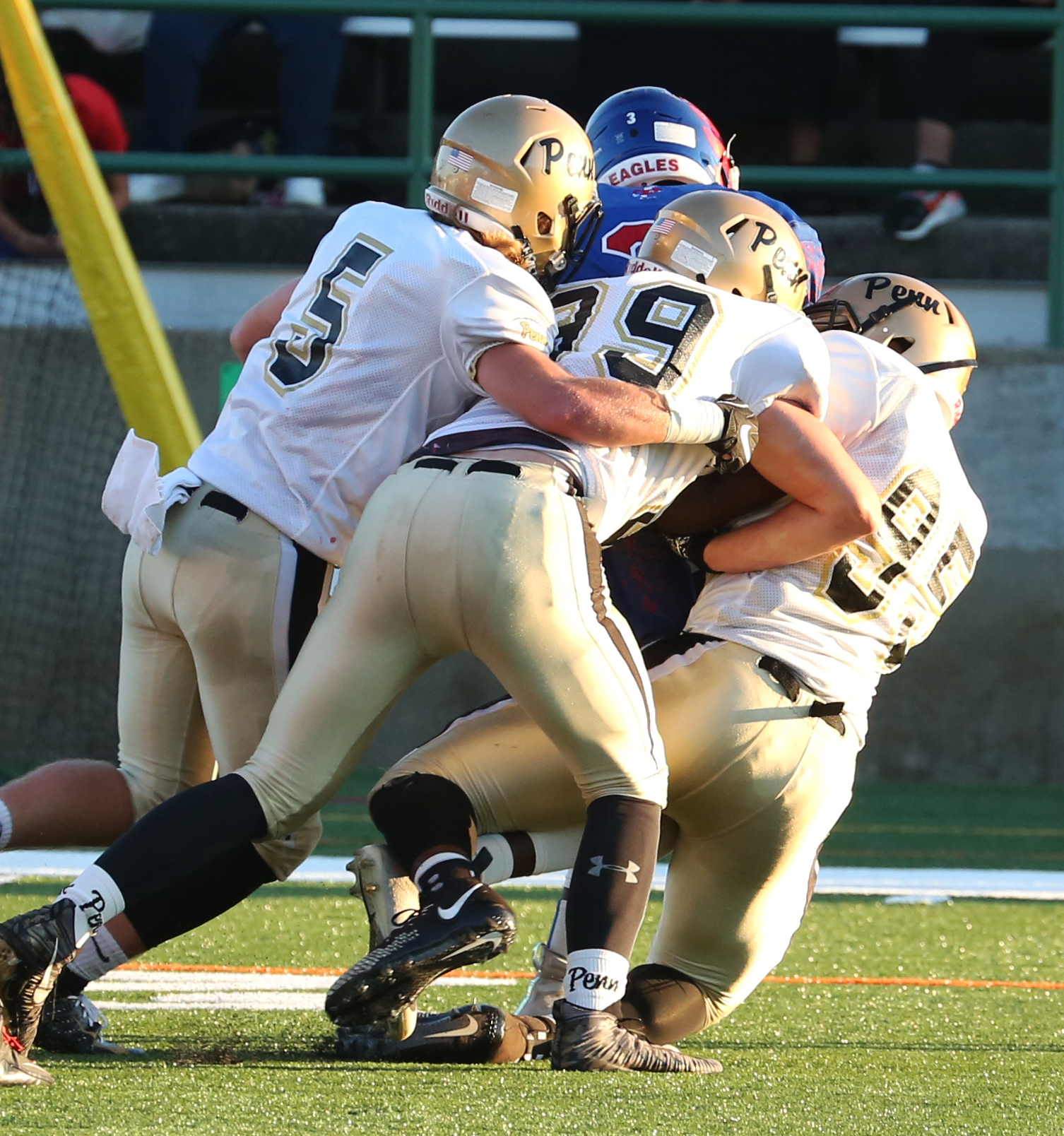 By Owen Wiseman
The Penn Football Team will be adding the Marian Knights to its schedule starting in the 2020 season.
Marian will be replacing Mishawaka on the Kingsmen schedule. Mishawaka is dropping Penn in Football as it leaves the Northern Indiana Conference to join the Northern Lakes Conference, but the Cavemen could come back to the Kingsmen schedule in the future.
Penn has an 8-7 record in the all-time Football series against Marian. The last time Penn played Marian in Football was in 2012. The Kingsmen scored a 55-28 victory. Marian's last Football victory against Penn was a 6-0 decision in 1973. Penn is 6-0 vs. Marian in Football with both schools playing as members of the NIC, starting in 2007.
Penn Football Head Coach Cory Yeoman said that playing against Marian will be a tremendous opportunity for the Kingsmen.
"We are looking forward to playing against great competition with a lot of great talent," Coach Yeoman said. "Some things that we know about Marian is they are coached very well and play hard, fast, and smart. It has been a while since we have played against Marian, but we are looking forward to the matchup with them."
When Mishawaka leaves the NIC after the 2019 season, Penn will not play Mishawaka in Football for at least one season. Penn is already locked into its 2020 schedule for Football, with Marian replacing Mishawaka as an NIC game. Mishawaka could come back on the schedule in the future as a non-conference game.
"I'm sure (school officials) will be looking into this more down the road from now," Coach Yeoman said about possibly playing Mishawaka again in Football. "There is a good possibility this could happen."