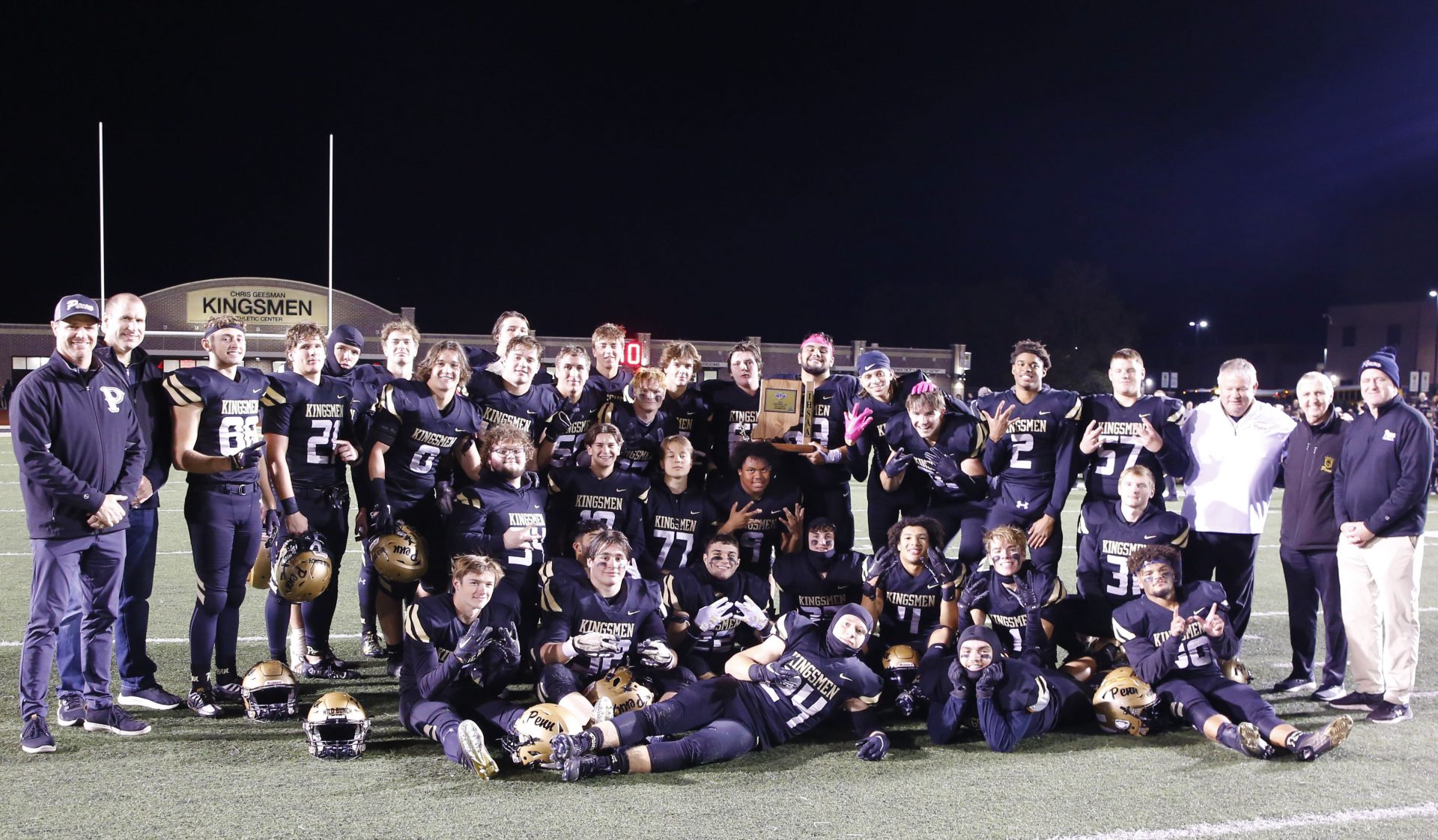 Nolan McCullough rushed for 114 yards and passed for 79 yards to spark the Penn Kingsmen Football Team to a 31-10 victory against Warsaw in the Class 2-A Sectional 2 Championship Game.
No. 8 Penn (10-1) advances to the Regional Championship Game at home vs. No. 4 Crown Point (11-0). Kickoff for the Regional Championship is set for 7:30 p.m. ET, Friday, Nov. 10.
McCullough opened up the scoring for the Kingsmen with a 54-yard TD run.
He also connected with Elijah Coker for a 37-yard TD pass.
Dominic Bonner scored on a return of a live ball on a punt (35 yards).
Maverick Brown scored on a Pick-6 (48 yards).
Dylan DeDario kicked a 23-yard field goal and also kicked four extra points.