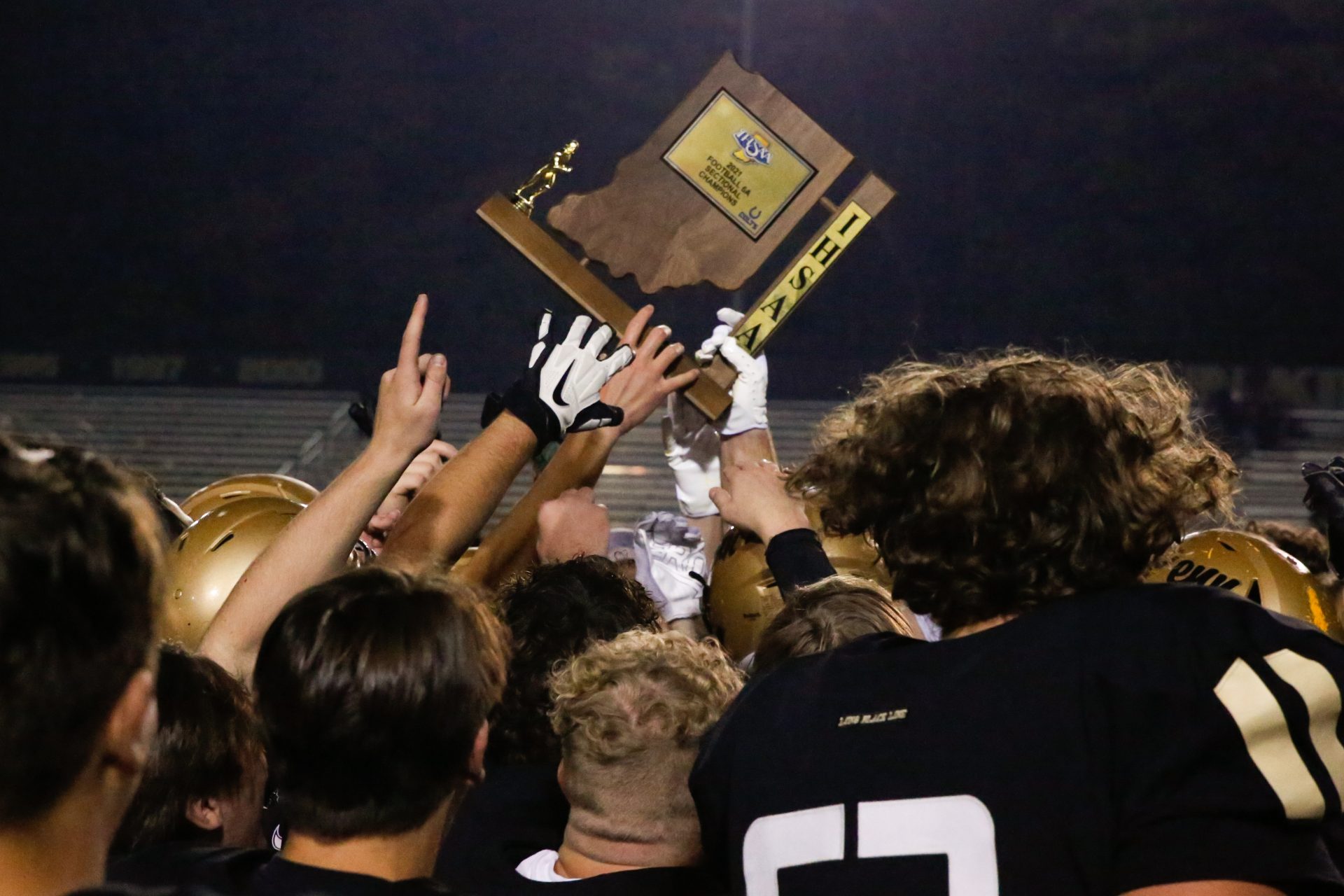 Penn stunned favored Chesterton, 10-7, to claim the Kingsmen Football Program's 25th Sectional Championship.
Alec Hardrict put the Kingsmen on the board first, snaring a pass from Ryne Buckley and then running 94 yards for the touchdown.
Braden Primrose gave Penn a 10-0 halftime lead with a 19-yard field goal with :39 left in the second quarter.
Chesterton scored with 2:11 left in the fourth quarter, but a relentless Penn defense kept the Trojans from scoring again.
Zac David and Taylor Bauer intercepted passes for the Kingsmen. Andrew Phillips recovered a fumble on the game's last play to seal the victory, and Phillips forced a fumble late in the fourth quarter that Bauer recovered.