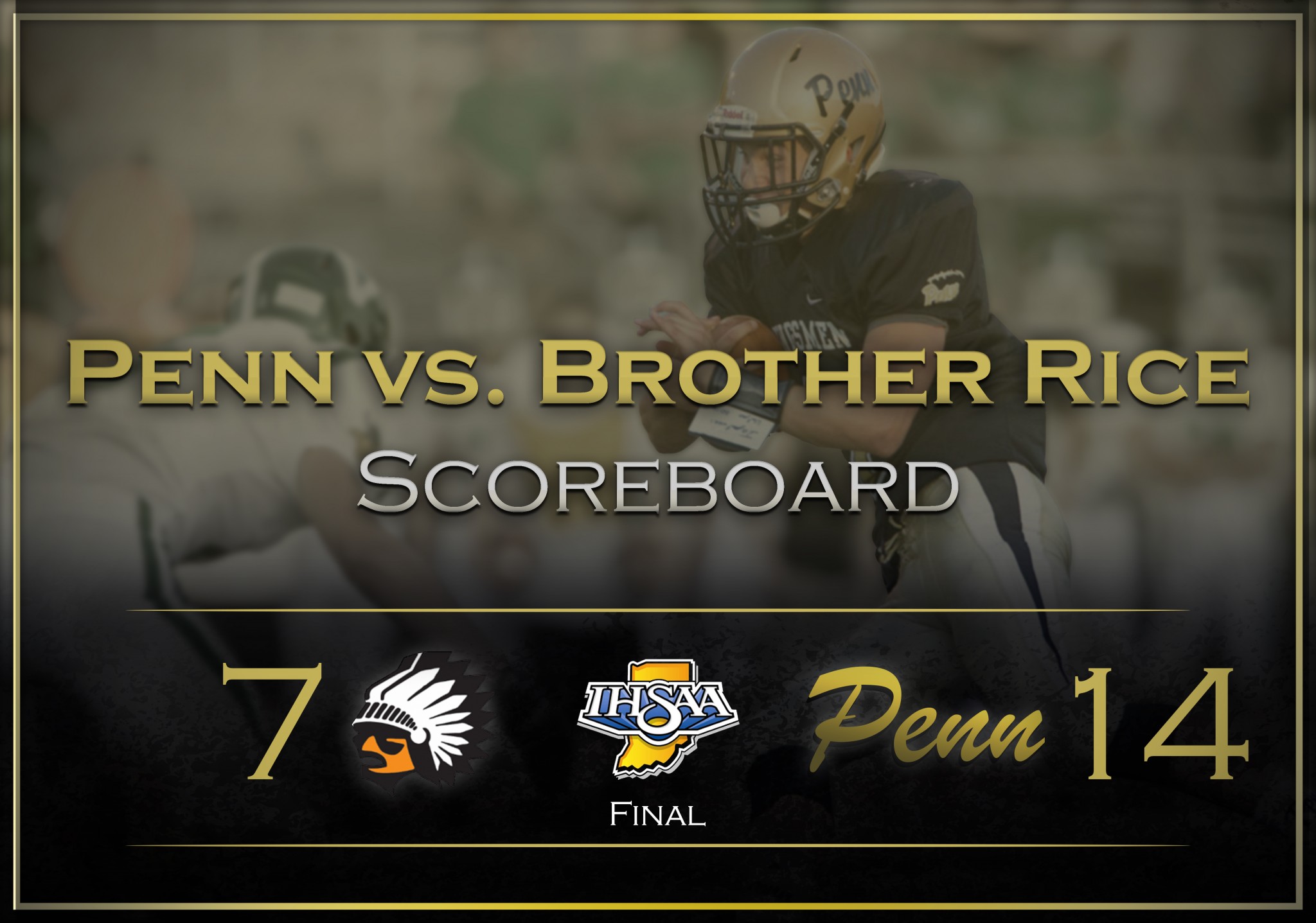 Penn's toughness helped the Kingsmen unleash a series of big plays in the second half, as the Kingsmen turned back perennial Michigan powerhouse Birmingham Brother Rice, 14-7, on Friday, Sept. 2.
Coach Cory Yeoman's Kingsmen, ranked No. 2 in Indiana, are 3-0 and face another Michigan powerhouse next Friday when Penn travels to play Orchard Lake St. Mary's.
Penn's Matt Kominkiewicz turned in a stunning 71-yard punt return with 2:00 left in the third quarter for the go-ahead touchdown. Kominkiewicz took a tough hit and went down, but his knee landed on the back of a Brother Rice player, and not the turf. Kominkiewicz quickly bounced up and ran through the Brother Rice defenders for the TD.
Here is an interview with Matt Kominkiewicz about his spectacular TD:
Brother Rice threatened several times after Kominkiewicz's touchdown, but the Kingsmen #WildBunch defense stonewalled the Warriors. Reece Treber intercepted a pass to stop a Warrior drive deep into Penn territory, and Connor Schneider, James Morris, Nate Boone and Cameron Hedstrom were all in on clutch QB sacks in the fourth quarter.
Parker Adkins clinched the victory for the Kingsmen after Brother Rice drove to the Penn 32. The senior linebacker intercepted a Brother Rice pass at the goal line as time expired.
Here's an interview with Parker Adkins:
Paul Moala's 38-yard punt return to the Brother Rice 45 set up a Kingsmen TD drive in the first quarter. Quarterback James Iapalucci sprinted four yards for the score.
Jared Hancock kicked both extra points for Penn.