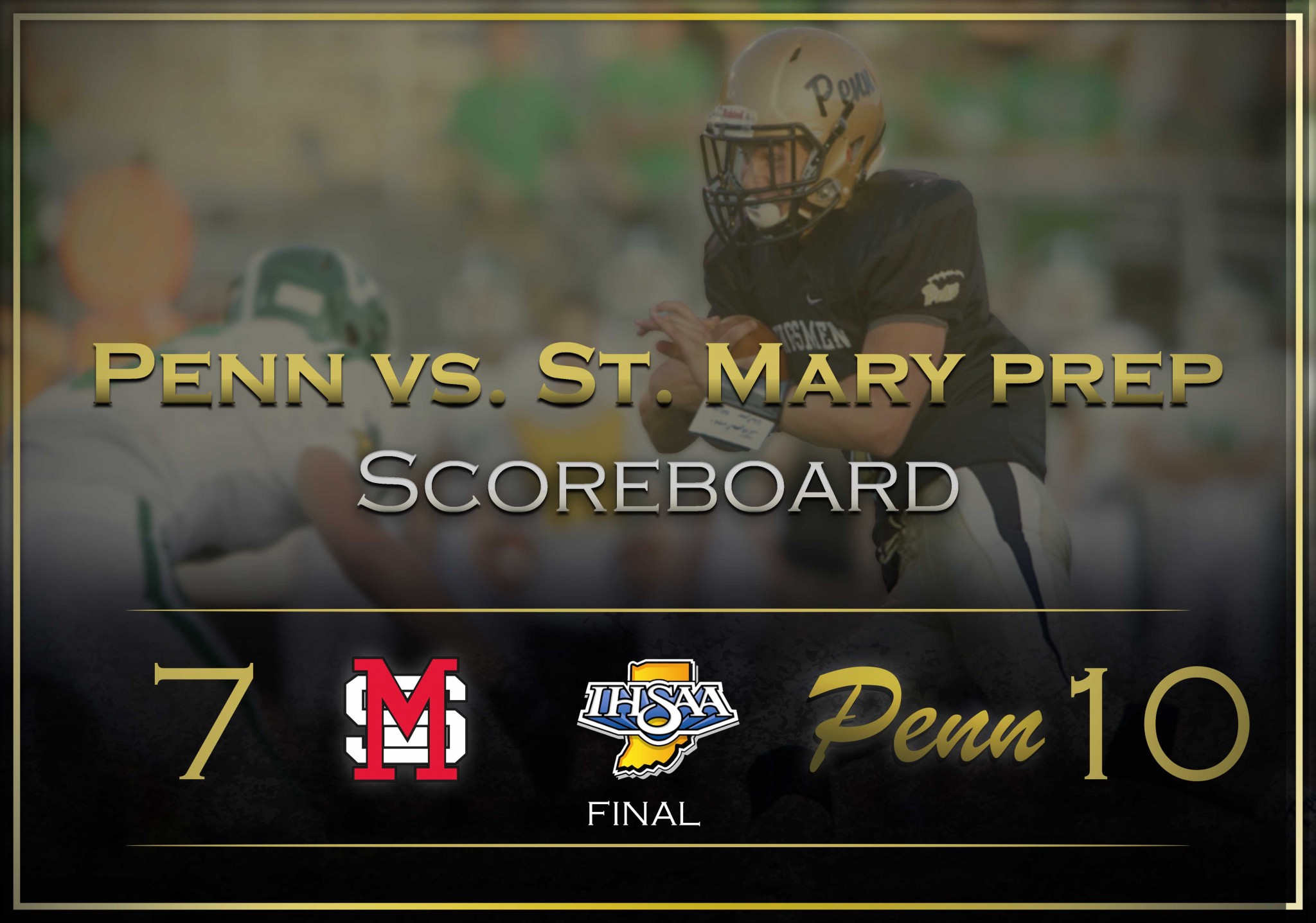 Jared Hancock kicked a 37-yard field goal with 7:38 left in the game to give No. 3 Penn a 10-7 lead, and the Kingsmen's Wild Bunch defense made it stand for a thrilling high school victory against No. 4 and defending Michigan state champion Orchard Lake St. Mary's on Friday, Sept. 9.
Penn (4-0) limited St. Mary's to 158 yards of total offense — and only 34 yards of total offense in the second half. Eaglets' star running back RaShawn Allen, who was averaging nearly 200 yards a game entering the contest against Penn, only gained 27 yards. Allen was held to only 2 yards in the second half.
Cameron Hedstrom crunched the St. Mary's quarterback for a bone-jarring sack, and Bailey Mott, Jackson Weston and Reece Treber each broke up passes in the final 5:00.
Parker Adkins, who intercepted a pass at the goal line last week to preserve Penn's 14-7 win against Birmingham Brother Rice, tackled the St. Mary's quarterback on a fourth down with :20 left to seal the victory against the Eaglets.
Penn quarterback James Iapalucci was 12-of-19 passing for 112 yards. He connected with Matt Kominkiewicz for a 37-yard TD in the second quarter.
Kominkiewicz caught seven passes for 66 yards.
Landon Martz led the Kingsmen Gold Rush offense, racking up 80 yards on eight carries.
Martz broke loose for a 19-yard gain to the St. Mary's 35 to help set up Hancock's game-winning field goal.
Martz later made a stunning juke on a St. Mary's defender on a third-and-17, and then blasted off for a 38-yard gain to the St. Mary's 20. The play gave Penn crucial field position, although St. Mary's held and took over with 3:00 left.
Penn's Wild Bunch then made sure that St. Mary's wouldn't take away the victory, stopping the Eaglets on downs at the St. Mary's 38.
Here's Penn coach Cory Yeoman talking about the win:
Penn linebacker Cameron Hedstrom talks about stopping the heralded St. Mary's running game: