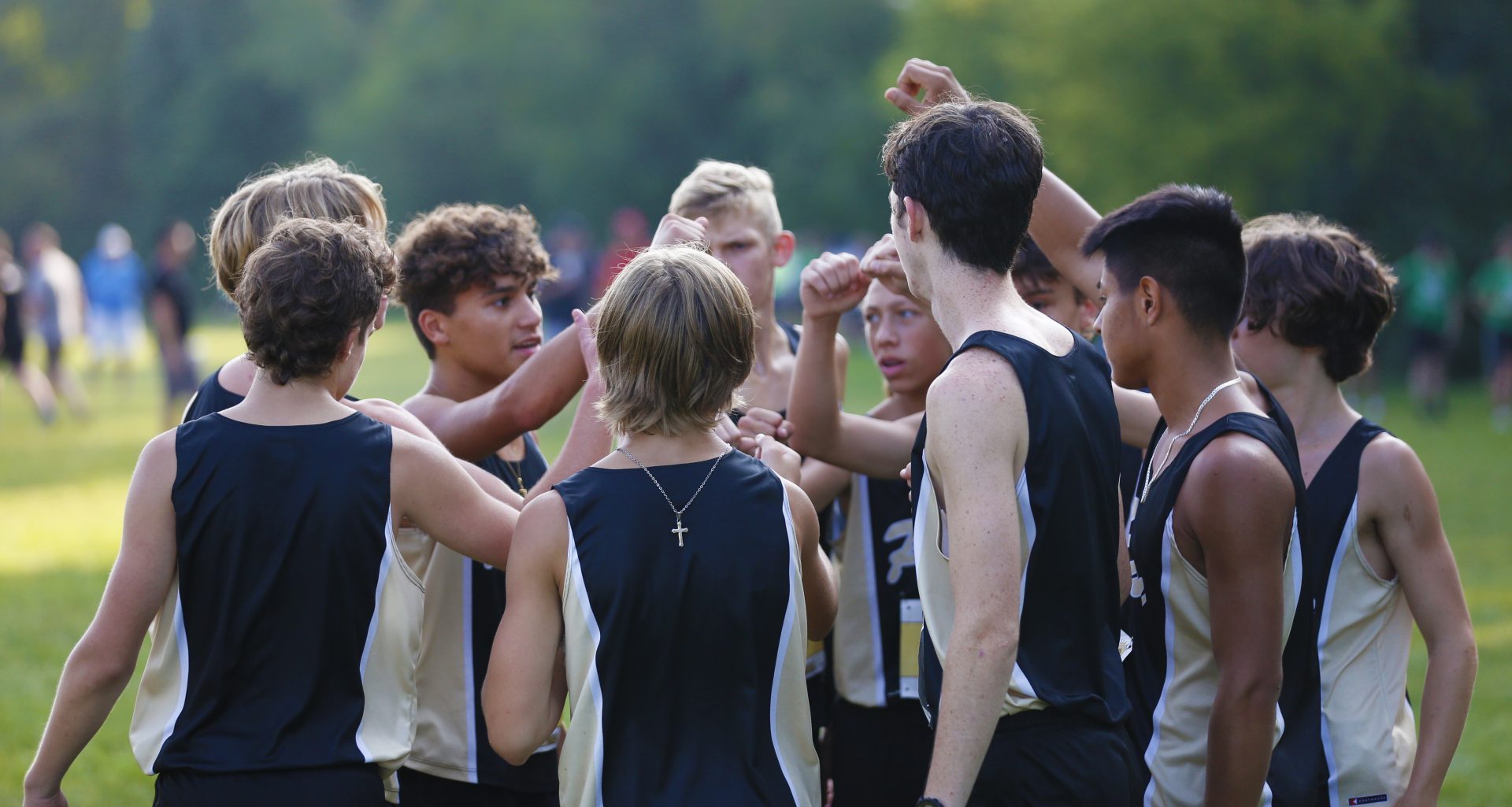 The Penn boys ran the Manchester Invite this past Saturday (Sept. 4) with great success. The 1-2 punch of Mariano Retzloff and Carter Kaser led the Penn boys Varsity team to a victory at the Manchester Invite. Owen McFarland paced a fantastic pack of runners for the Boys JV squad, leading them to a victory. The Penn girls team split up as The girls Varsity squad placed 3rd in the Marion Elite race, and the others placed 8th at the Manchester Invite.
BOYS XC Varsity: Penn 1st Manchester Invite
Mariano Retzloff & Carter Kaser finish 1-2. Penn places 5 runners in the Top 10.
Mariano Retzloff 15:55.09, 2. Carter Kaser 15:59.46, 5. Jason Juarez 16:53.05, 8. Nick Probst 17:01.72; 10. Hudson Kaser 17:16.00.
BOYS XC JV: Penn places 1st at Manchester Invite. Penn places 7 in Top 10.
Owen McFarland, 3. Jack Ryan, 4. Brandon Mueller, 5. Will Mickelson, 6. Mikel Cox, 7. Declan O'Donnell, 8. Aidan Probst.
GIRLS XC: Penn places 8th at the Manchester Invite.
PENN: Morgan Collins 21:53.78, Yazmine Juarez 22.29.10, Aubrey Morgan 22:35.47, Gwyneth Lannon 23:23.41, Luna Lui 23:26.72.
GIRLS XC: Penn places 3rd at the Marion Invite Elite Race.
Julie Smith 18:42.50, 9. Mary Eubank 19:01.41, 17. Julia Economou 19:25.60, 28. Ellie Stabnik 19:43.60, 58. Nikki Jerzak 20:38.20.