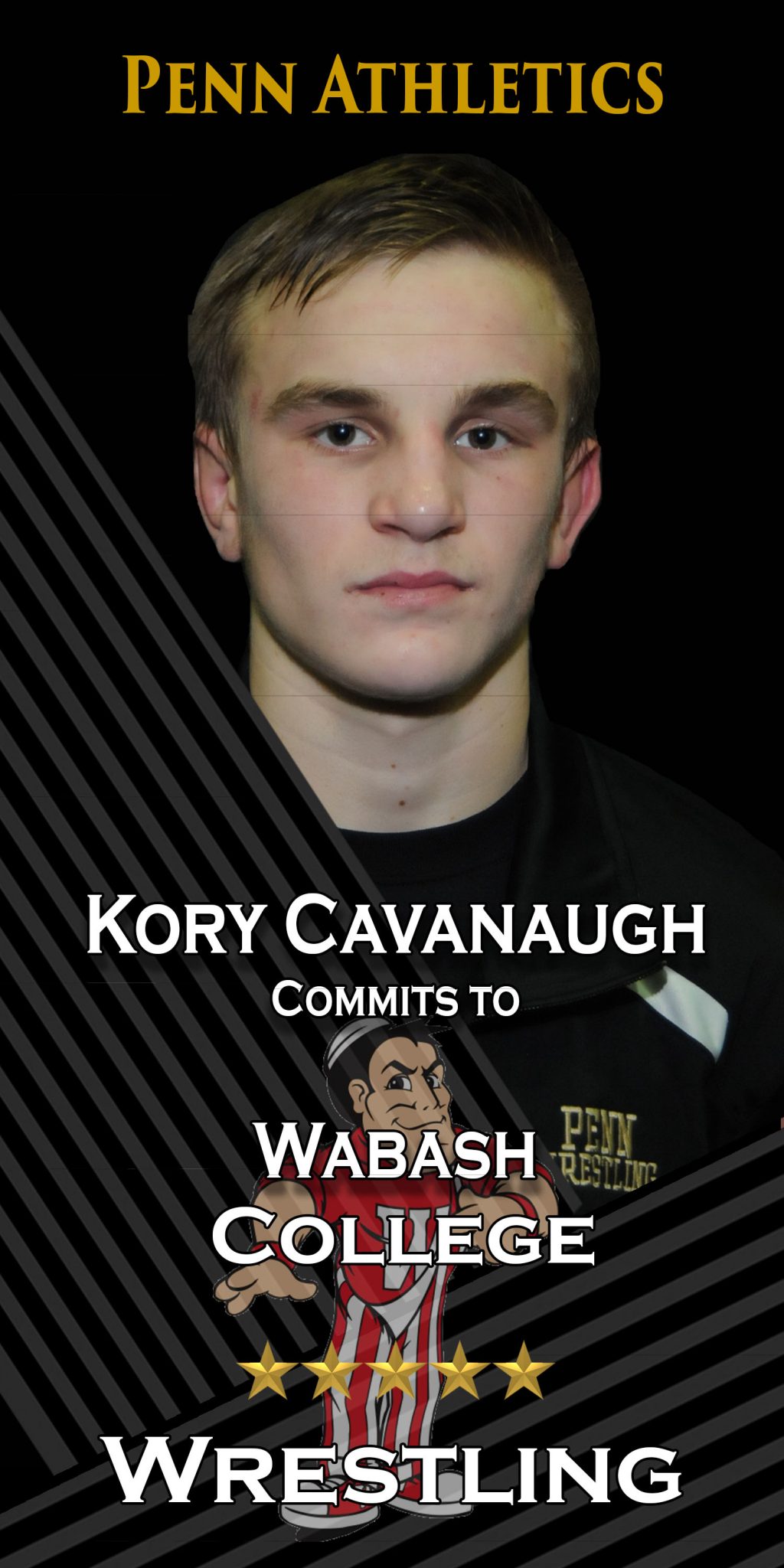 One of Penn's star-studded wrestlers is headed to Wabash College.
Senior Kory Cavanaugh is headed to Wabash to continue his athletic and academic career this fall.
"I really like this school," Cavanaugh said. "Everything about it impressed me and I feel like it will provide a good foundation for the rest of my life."
Over his career, Cavanaugh is a three-time State Qualifier and a two-time State Placer. He is a three-time NIC Sectional and Regional champion, and has cemented himself into Penn Wrestling history.
When asked about Wabash's wrestling program, Cavanaugh was very praising. "Their resources at Wabash are amazing. Their weight room is very clean and I was very impressed with everything they had to offer from an athletic standpoint."
Overall, Cavanaugh feels that Wabash is a good fit for him. "I really enjoyed my visit to Wabash. Everything there felt right and I can't wait to spend the next 4 years there."
Cavanaugh expects to continue his success from high school to college and enjoy the experience as a whole.