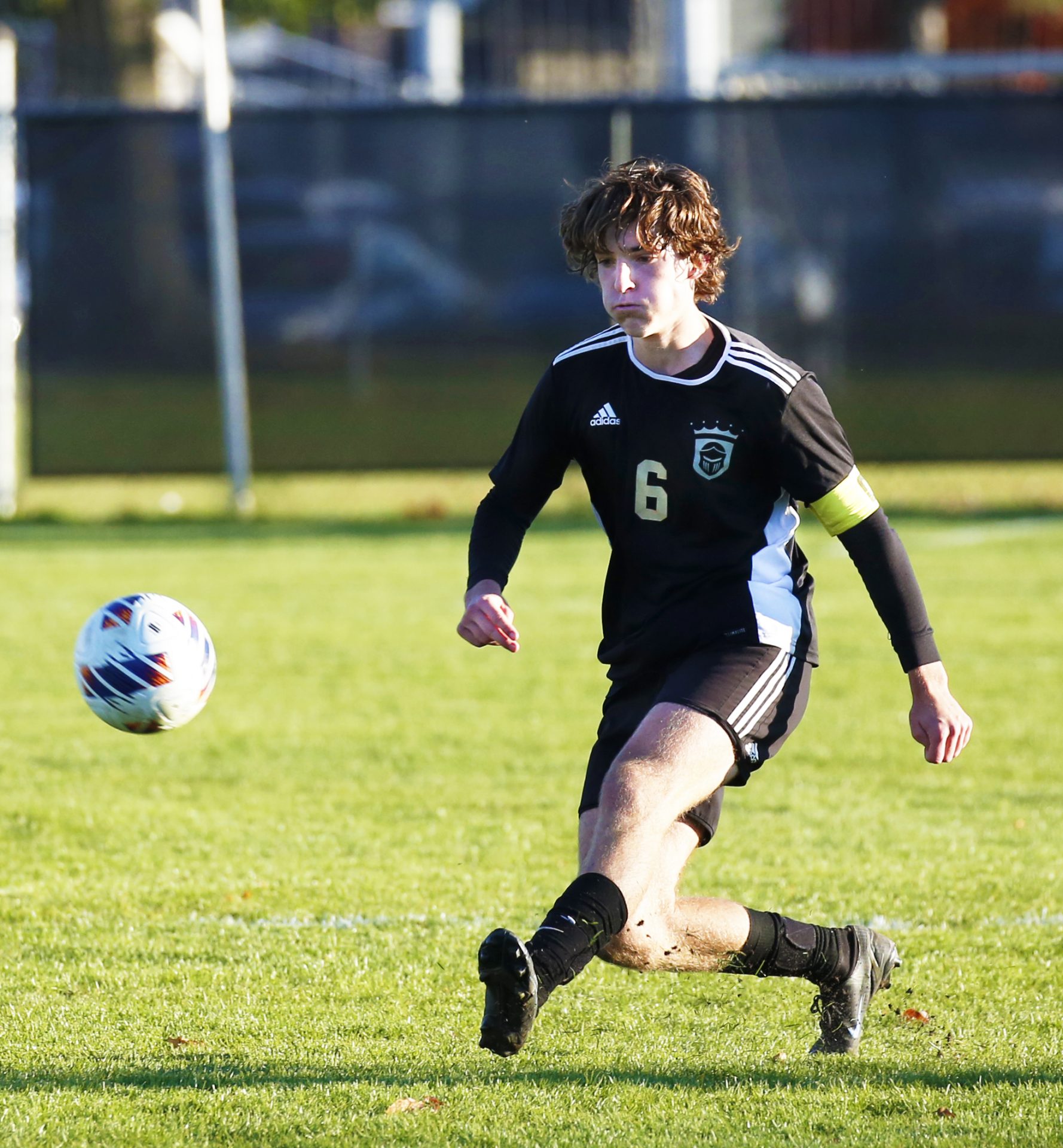 After a successful season, the Penn Boys Varsity Soccer team took a heartbreaking 3-2 loss in Semi-State against defending state champs Noblesville. 
Noblesville had a 2-0 lead before Carter Utz put Penn on the board. Penn came closer to heading to State after Noe Ferreira scored the next goal of the game and tied the game up 2-2. However, Penn was not able to seal the deal and allowed Noblesville to score their third goal and win the game.
Even with the loss, this season was a big step up from last season. Last year, Penn only made it to Sectional Championship before losing to Elkhart in penalties. 
The Kingsmen had 16 seniors on the varsity team this year. It varied between six to eight senior who would start. Penn now looks to fill those starting positions heading into next year.