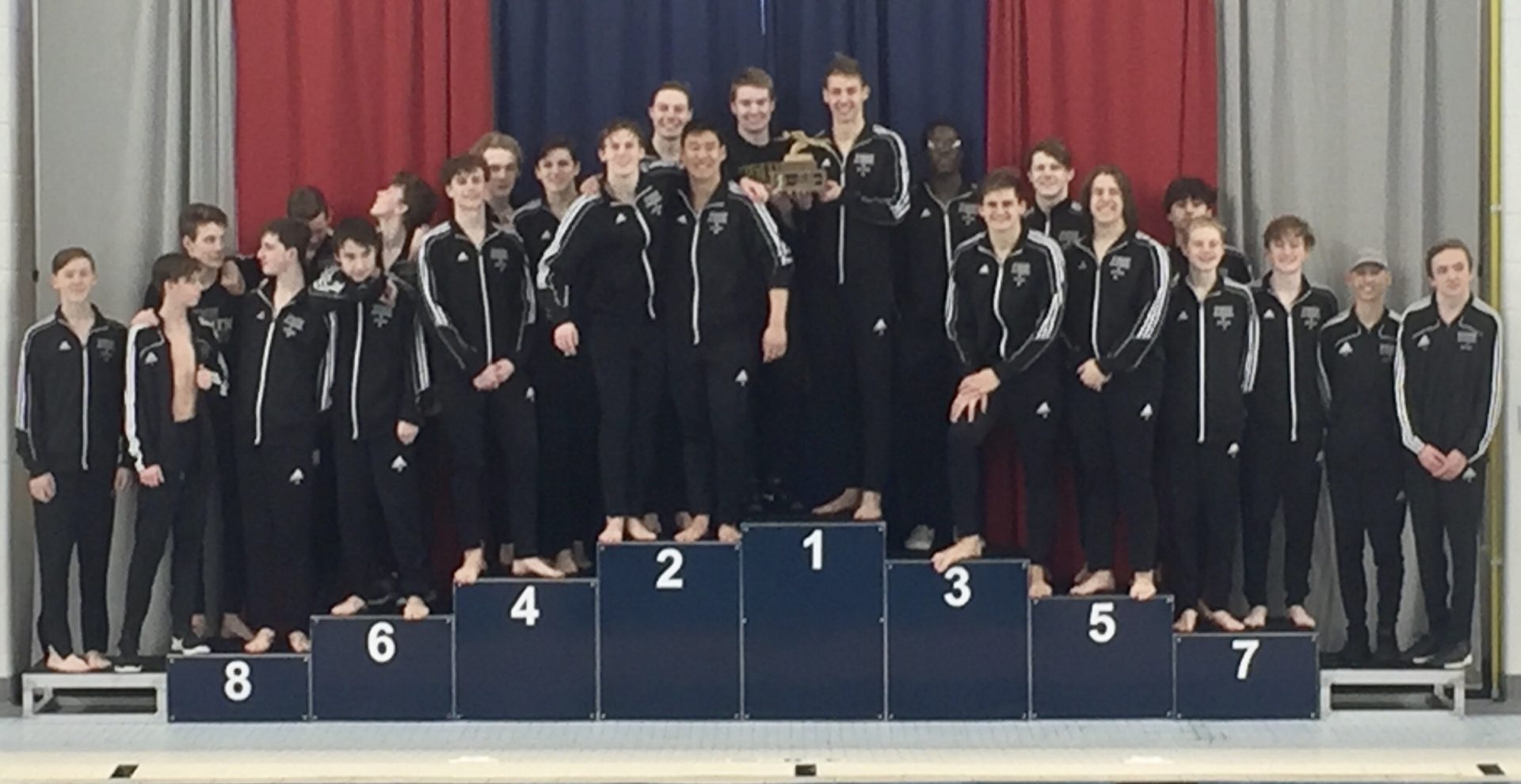 Penn captured the Championship of the Northern Indiana Conference Boys Swim Meet on Saturday, Feb. 1, 2020.
Penn placed first with 595.5 points. Elkhart Central earned second with 390.5, and South Bend Riley placed third at 377.
Penn's Aaron Dies was named co-MVP of the Meet, and Penn's Jess Preston was named the NIC Coach of the Year.
Penn's NIC Champions:
200 Medley Relay: Aaron Dies, Connor Craig, Joe Radde, Joel Cummins.
50 Freestyle: Aaron Dies.
Diving: Tomas Salas.
100 Butterfly: Joe Radde.
500 Freestyle: Nathan Grant.
200 Freestyle Relay: Joe Radde, Kyle Brothers, Joel Cummins, Brock Zuyderwyk.
100 Backstroke: Aaron Dies.
400 Freestyle Relay: Matthew Howell, Aaron Dies, Joel Cummins, Brock Zuyderwyk.
Click the PDF for complete results: