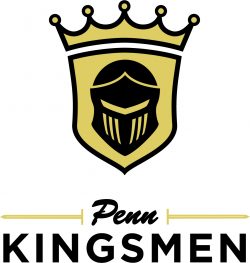 Mishawaka, Ind. – The No 14 Penn Kingsmen (3-1-2) played the No. 21 Crown Point Bulldogs (6-3-1) and the No. 13 Carroll Chargers (9-1-1) in the Penn Invitational on Saturday, Sept. 12, 2020, Lionshead Specialty Tire Field.
In the first game against the Bulldogs the Kingsmen battled out a 2-0 victory. The second game against the Chargers ended in a tie 1-1. The Kingsmen lost the tournament by one point in the goals-score tie-breaker. The Carroll Chargers won the Varsity Penn Invitational.
KEY MOMENTS
Senior

David Ross

had a breakaway goal in the 66th minute and

Senior Vincent Nierzwicki-Trifiletti

had a breakaway goal in the 71st minute, putting the Kingsmen up 2-0 against the Crown Point Bulldogs.

The Kingsmen had a total of 13 shots on the Bulldogs, while the Bulldogs had a total of 5 shots against the Kingsmen.

Against Carroll, Senior

David Ross

dribbled through the box and after a hard fight with a couple players and the keeper, he put the ball in the back of the net to make it 1-1.

The Kingsmen had 12 shots against the Chargers while they only had 6 against the Kingsmen.