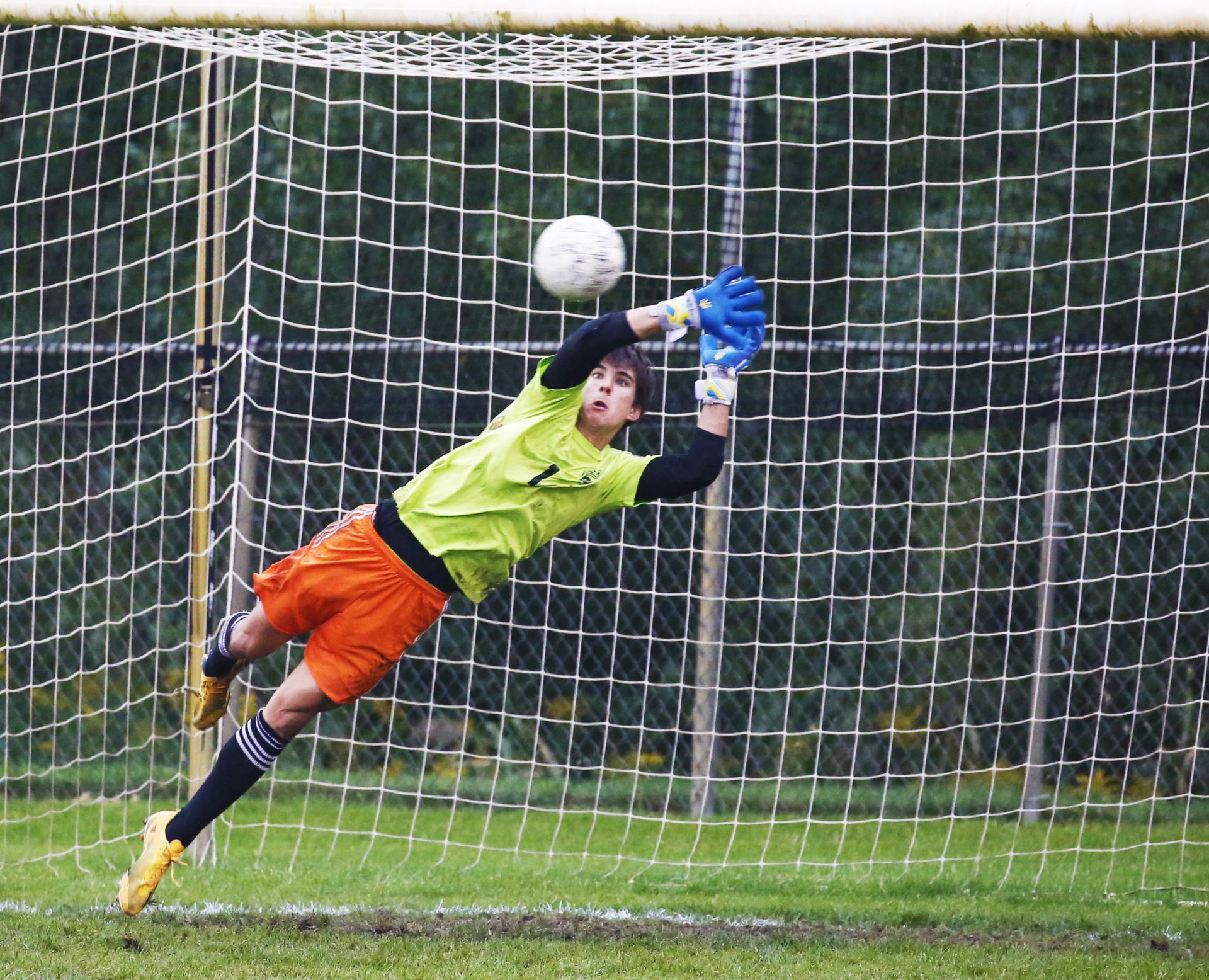 Noe' Ferreira returned to action after missing a month with an ankle injury and scored the only goal to lead Penn to a 1-0 victory against rival South Bend St. Joseph on Tuesday, Sept. 19.
The Penn Boys took a 30-minute bus ride across town to Saint Pat's Park to take on the host St. Joseph Soccer Team. The game is always a highly anticipated game with the rivalry over the years that have developed from this game.

Penn's victory gives the Kingsmen a four-game winning streak and five games without a loss.

Penn used relentless defense and effective passing. The Kingsmen communicated looking for the open gap and found it to cash in. Andre Gomez received the ball and looked up saw Noe' Ferreira in the 16th minute. Ferreira unleased a bang shot on goal to put the Kingsmen up 1-0.

Rafa Ferreria earned the clean sheet with an impressive game with a shutout in the rain and muddy field, it was truly hard to get a grip on the ball.