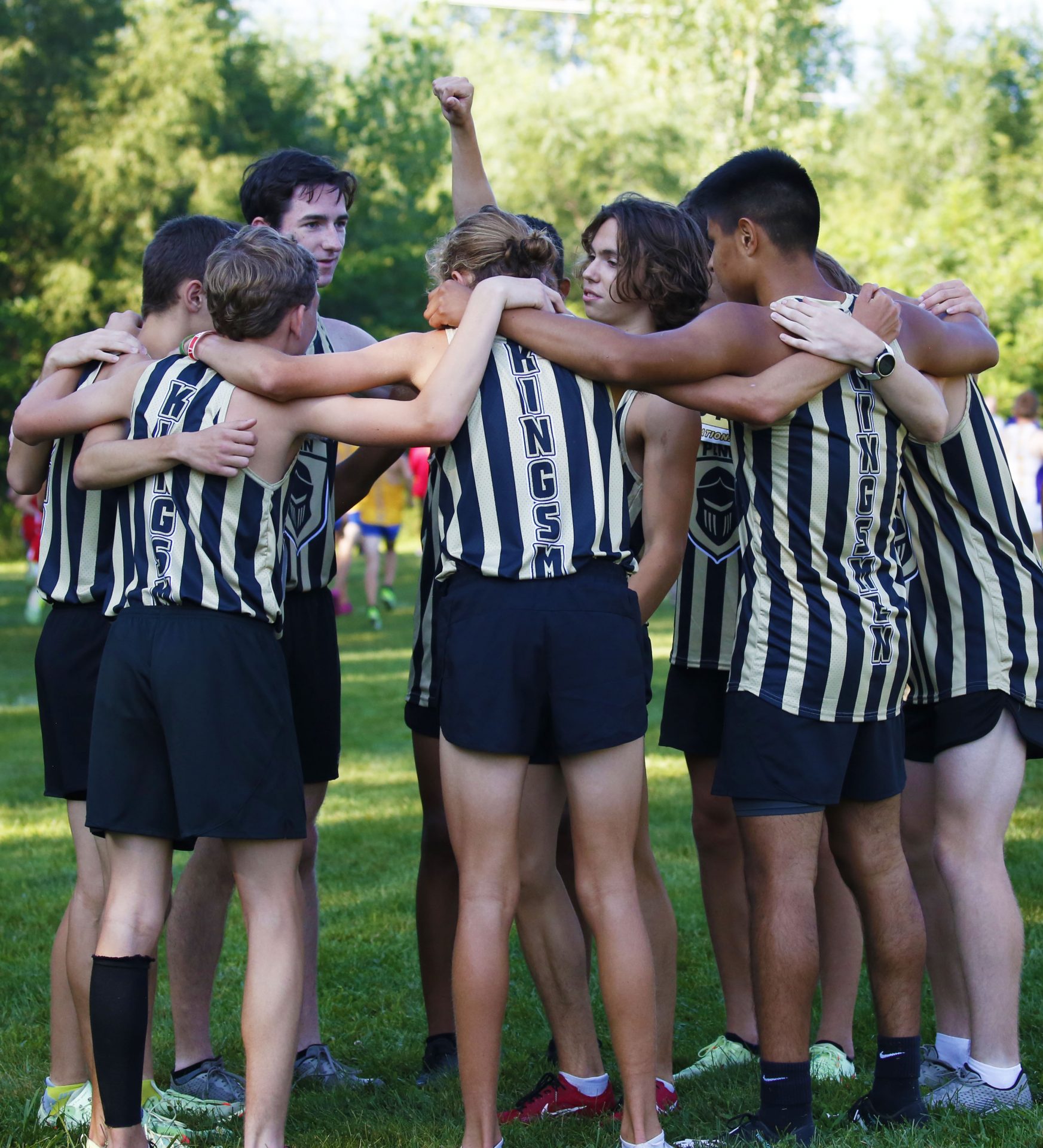 The Penn Boys Cross Country class of 2024 has come a long way from when they were freshman. Having to come in during the COVID year they have every excuse to quit and give up. At the first meet of the season not a single runner in the class had broken 20 minutes, practice was all over the place, with unchangeable running groups and split locker rooms. However, now in their junior year, the class fills the ranks of both the Varsity and top JV spots.

Leading the junior pack, currently in second place on the roster, however, no stranger to number one is Hudson Kaser

In the hunt is the largest single-class pack at Penn High School. The group gets rearranged on a meet by meet basis, but right now it's headed by Will Mickelson, followed by Brandon Mueller, Mikel Cox, and Noah Schafer.

In the ranks of the Kingsmen JV many juniors are climbing the ranks allowing them to travel to more competitive meets as a class boosting their performance with quick times. The junior JV class is lead by Nolan Geisel and Thomas Galiher

Wrapping it up for the Junior JV are Thomas Saia, Ezekiel Mercado, and Daniel Sparks, while they may not put up points during meets, their grit and drive to perform better pushes everyone in front of them who wants to keep their spot to go faster

For each of them being class of '24 means something different, here's what some of them had to say about being a Junior

Noah Schafer: "For me being a junior means I will always have classmates that can push me to faster times. I'll always have classmates to train with and to race with and I have to be constantly improving to keep up with them"

Will Mickelson: "For me being a junior means that I have some of the really good runners that I have been able to train with and improve with for 3 years, and that we will continue to improve and push each other to get better."

Brandon Mueller: "For me being a junior means we have high expectations. Two years ago, we looked like one of the worst classes Penn XC has seen, and now, we've built a strong case for being one of the best classes. I've got to play my part now because, if not, I'm just throwing the work away us juniors have put in to be an elite team this year, and also next year as we are looking at being in contention for top 5 at the state meet."

Mikel Cox: "For me being a junior means I have to be more responsible and mature. This being my third year running I'm glad I've been able to meet so many new people and be able to improve alongside my closest friends."

Thomas Galiher: "For me, being a junior means I have to be a strong leader for the underclassmen. I need to set expectations for the younger runners so that they can excel as they move through their high school career. Also I may not be the fastest runner although I can still help to build a positive atmosphere on the team to boost morale and create competitiveness between teammates."

Thomas Saia:  "Being a junior. to me is about the community. I've been enveloped in this environment for three years and it is what I look forward to the most in the day."

Ezekiel Mercado: "In my personal experience it has been a fun ride and also making memories with the team"

With a great performance at the New Haven Invite the team is excited to be competing in their last regular season meet this Saturday. Next week the tournament team will be decided and each junior is giving their all to be on the roster and working towards another state run.