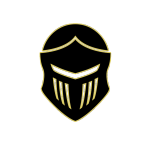 The Penn Boys and Girls Freshmen Basketball games scheduled to be played at Mishawaka High School today (Wednesday, Jan. 23, 2019) have been cancelled due to adverse weather conditions.
The Freshmen Boys Basketball game may be rescheduled, but the Freshmen Girls Basketball game may not be rescheduled due to the lateness of the season.

Twitter
GIRLS GOLF: Penn defeats Riley & Jimtown in @NIC_athletics opener. PENN 166: Delaney Wade 37, Gillian Lippert 39, Meghan Mounts 42, Kenna Kelsey 48, Jill Daniels 57.