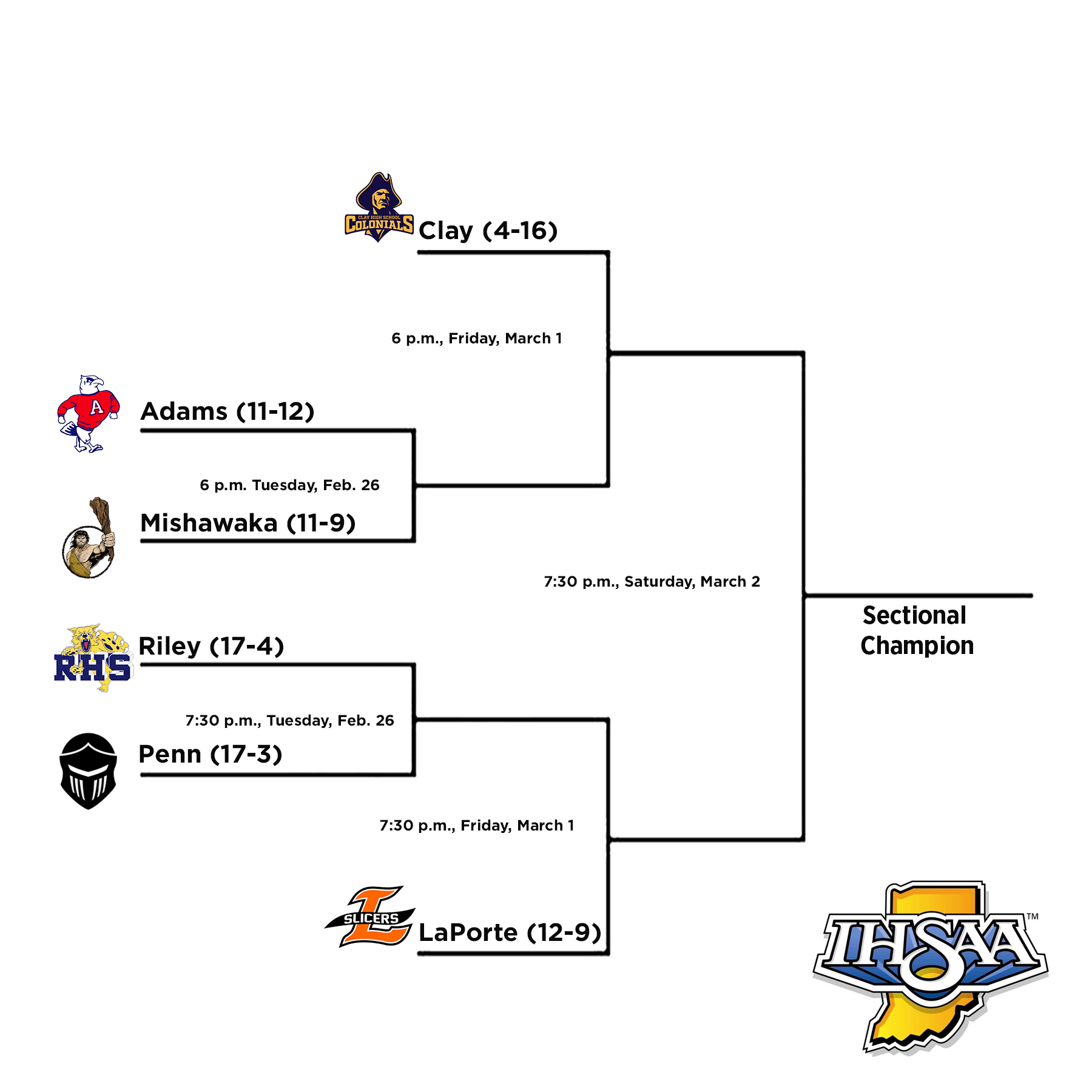 No. 5 Penn (17-3) takes on No. 10 South Bend Riley (17-4) in a blockbuster match-up in the opening round of the Penn Boys Basketball Class 4-A Sectional on Tuesday, Feb. 26, 2019.
Penn defeated Riley, 63-61, at Riley on Saturday, Feb. 2, on a buzzer-beater basket by Noah Applegate.
Action starts with South Bend Adams (11-12) playing Mishawaka (11-9) at 6 p.m. on Tuesday, Feb. 26. The Penn vs. Riley game will followed.
Semifinal action will be at 6 p.m. and 7:30 p.m. on Friday, March 1. The Adams-Mishawaka winner will play South Bend Clay (4-16) at 6 p.m., followed by the meeting between the Penn-Riley winner and LaPorte (12-9)
The Sectional Championship Game is set for 7:30 p.m. on Saturday, March 2.
Admission is $6 per session or $10 for an all-sessions pass.
The Penn Sectional winner advances to the Michigan City Regional on Saturday, March 9.