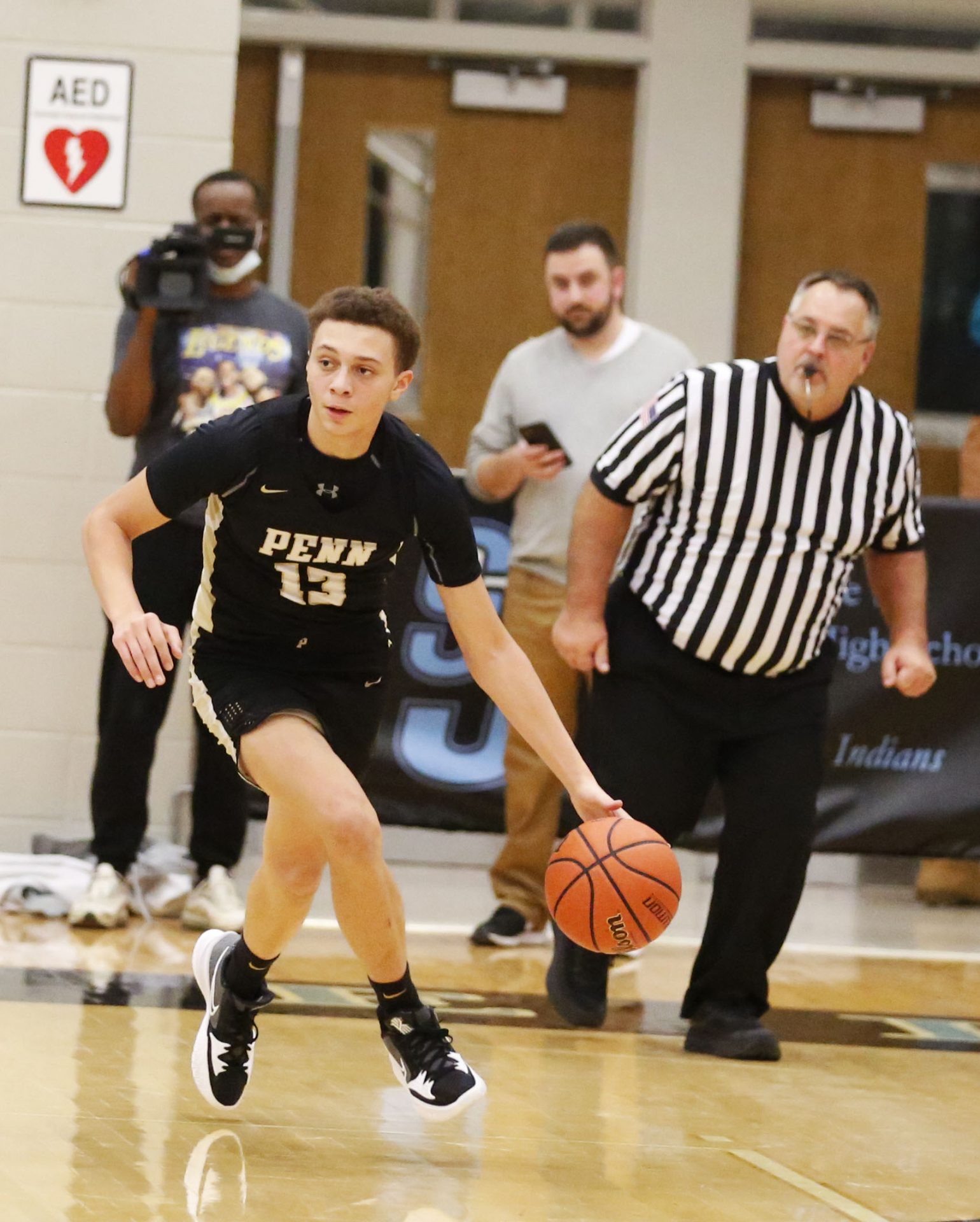 Penn defeated Northridge in an overtime thriller, 66-57, behind Markus Burton's 19-point six-rebound and six-assist performance
Penn started the game off in dominant fashion leading Northridge 27-8 in the second quarter, however Northridge rallied back in the second half to force overtime.
In overtime, Penn reasserted its dominance, outscoring Northridge, 19-10, to seal their victory
Josh Gatete contributed on both ends scoring 11 points to go along with six rebounds and two blocks.
Cole Wojciechowski dropped in 11 points and grabbed five rebounds
Joe Smith added 10 points to the Kingsmen winning effort.
Following this win, Penn is 11-1. Penn's next game is at Marian on Friday, Jan. 21, in a showdown of Northern Indiana Conference unbeatens.