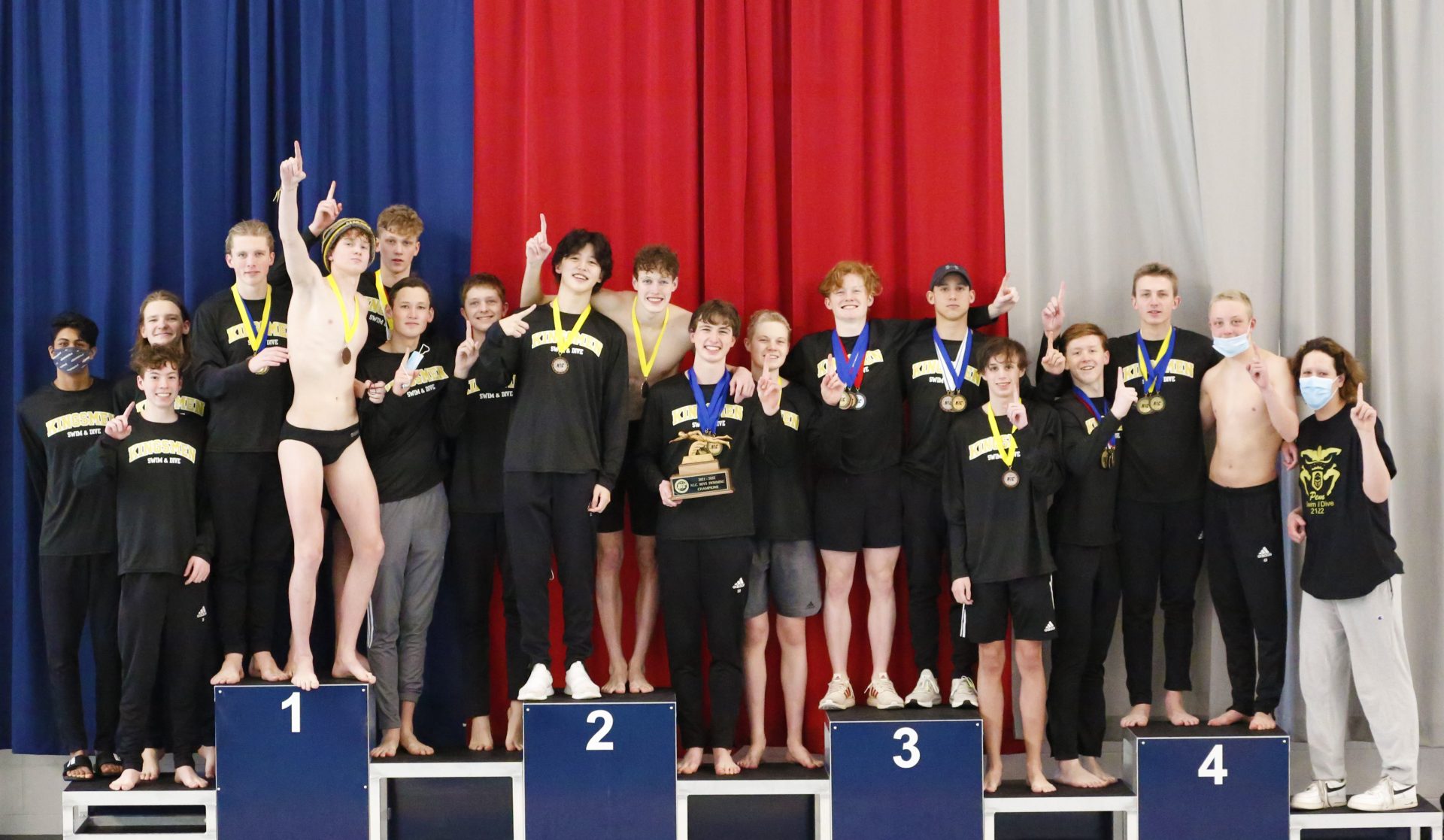 Penn High's Boys Swim/Dive Team captured the Northern Indiana Conference Championship on Saturday, Jan. 29, 2022.
The Kingsmen finished with 570 points. South Bend Riley placed second with 522.5 points, and New Prairie was third at 382.
Penn and Riley were tied with 215 points after six events, but the Kingsmen blasted off in the final six events for the crown.
Nate Grant led Penn with four blue ribbons.
Chris Oberlie, Collin Fleming, Nate Reininga, Tristan Zuyderwyk and Reid Ohlson won two blue ribbons each.
Tomas Salas won one blue ribbon.