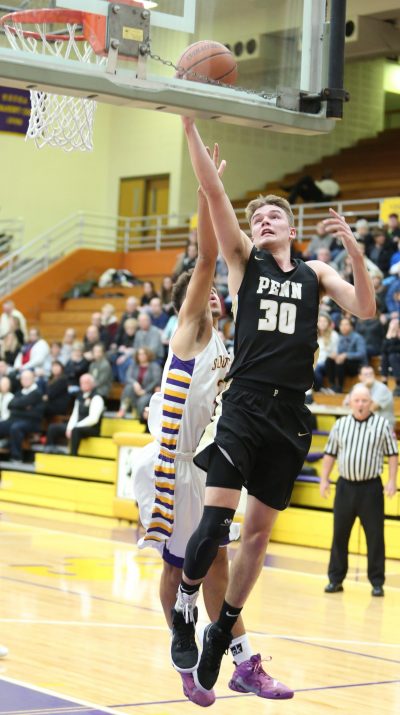 Visiting Penn used a 19-2 run in the first quarter to gain command and roll to a 78-47 high school boys basketball victory against Michigan City on Saturday, Dec. 16.
Noah Applegate, a 6-foot-6 Junior, led the Kingsmen with 25 points and nine rebounds. Applegate scored 20 of his points in the first half. The All-State Candidate was 9-of-12 shooting, including 2-of-4 three-pointers, and was 5-of-6 from the free-throw line.
Junior guard Drew Lutz scored 19 points and had 7 rebounds and 6 assists. Beau Ludwick scored 11 points.
 Junior Kegan Hoskins scored 5 points and had 8 rebounds.
Senior Noah Krathwohl had 6 points and 6 rebounds.