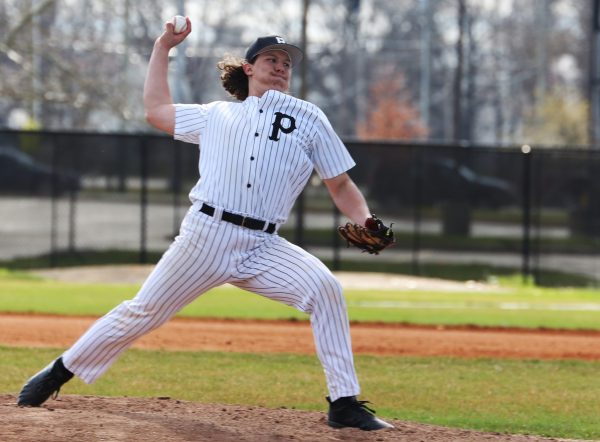 Penn Junior right-hander Camryn Szynski fired his third consecutive shutout as the Kingsmen defeated Elkhart Memorial, 9-0, on Saturday, April 27, 2019.
Szynski owns a 19-inning scoreless streak. Against Memorial, he worked seven innings and pitched a 1-hitter, only allowing an infield hit.
Kegan Hoskins led the offense with three hits, driving in two runs. Hayden Berg had two hits. Brock Boynton and Szynski each hit triples.