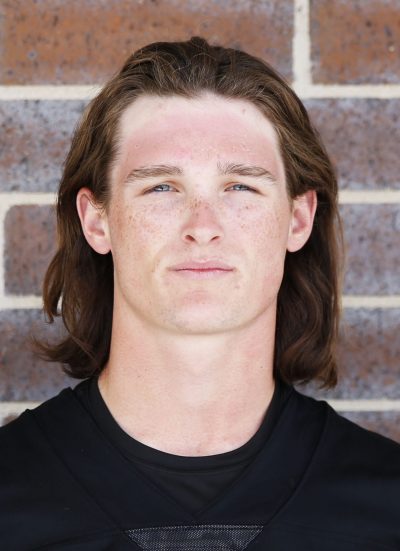 Penn baseball and football player Zach Hoskins has committed to Lake Erie College where he will continue his athletic and academic career. He is joining his fellow teammate Ryne Buckley at Lake Erie College. 
Hoskins, a 5-foot-10, 170 pound senior, will be playing outfield for Lake Erie.
In his Junior season, Hoskins boasted a .412 batting average and belted 9 doubles. He drove in 18 RBIs, and stole 34 bases in 29 games.
"It just seemed like the best fit for me, not only academically but also because of the baseball program with Coach Hutch," Hoskins said of choosing Lake Erie College. "The baseball program there seems like a big family and I hope that Buckley and I can come in and make a big impact our freshman year."
Hoskins credited the Penn baseball coaches and the program for helping prepare him for college ball. He also believes that playing tough opponents every year with the Penn baseball team has helped prepare him for college ball. 
Fellow teammate R.J. Cromartie had this to say about Zach Hoskins: "Zach is very tough and is able to stay in the box and take pitches well. He also has a very high energy level that everyone feeds off of. His toughness and high energy level helps the team win."
Hoskins has suffered some devastating injuries to his knee and shoulder this fall which will cause him to likely miss some playing time in the spring when his senior season for baseball begins. However, Zach's toughness and resilience should have him back and ready to play sooner than expected.