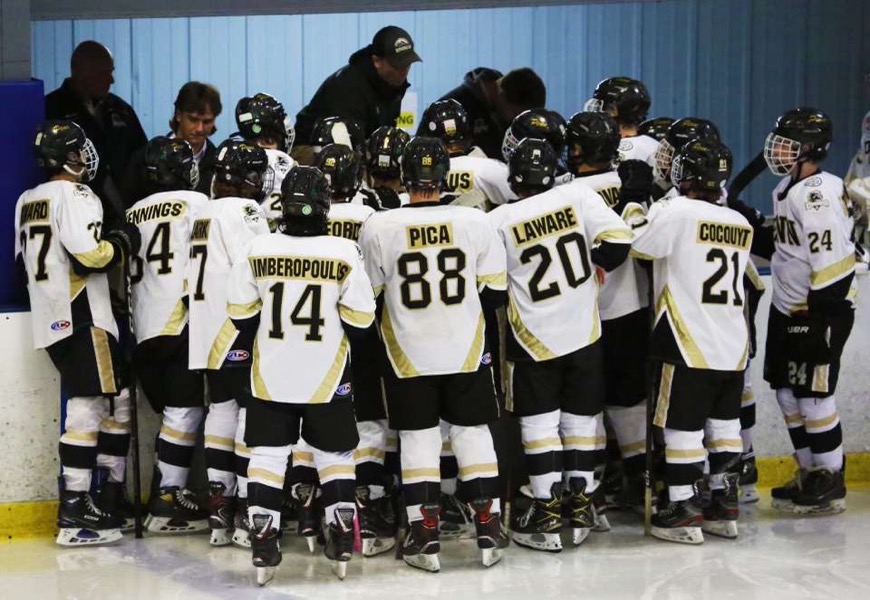 The Penn High School Hockey team is preparing to start the season off with a bang. The back-to-back city champions will take on Lakeshore St. Joe (LSJ) on October 1st at Icebox Skating Rink. The team lost seven players last year, needing young players to step up and find their place on the team for this season.
Star sophomore Joel Cocquyt is a returning play. He says he has high expectations for this season.
"My goal going into the first game is to prove to myself why I'm here and to obviously win as a team," Cocquyt said.
The Kingsmen had a strong record last year as Cocquyt was able to step up as a freshman and lead the team to a 70% win ratio.
He also stated how they are getting ready in the summer and said, "we have had workouts as a team two times a week and a weekly skate on Monday." 
The team this year is a much smaller and faster team so the goal was to get stronger and more physical on the ice. Although a 70% win ratio is very solid, the Kingsmen believe heavily that they can improve on this going into this year.