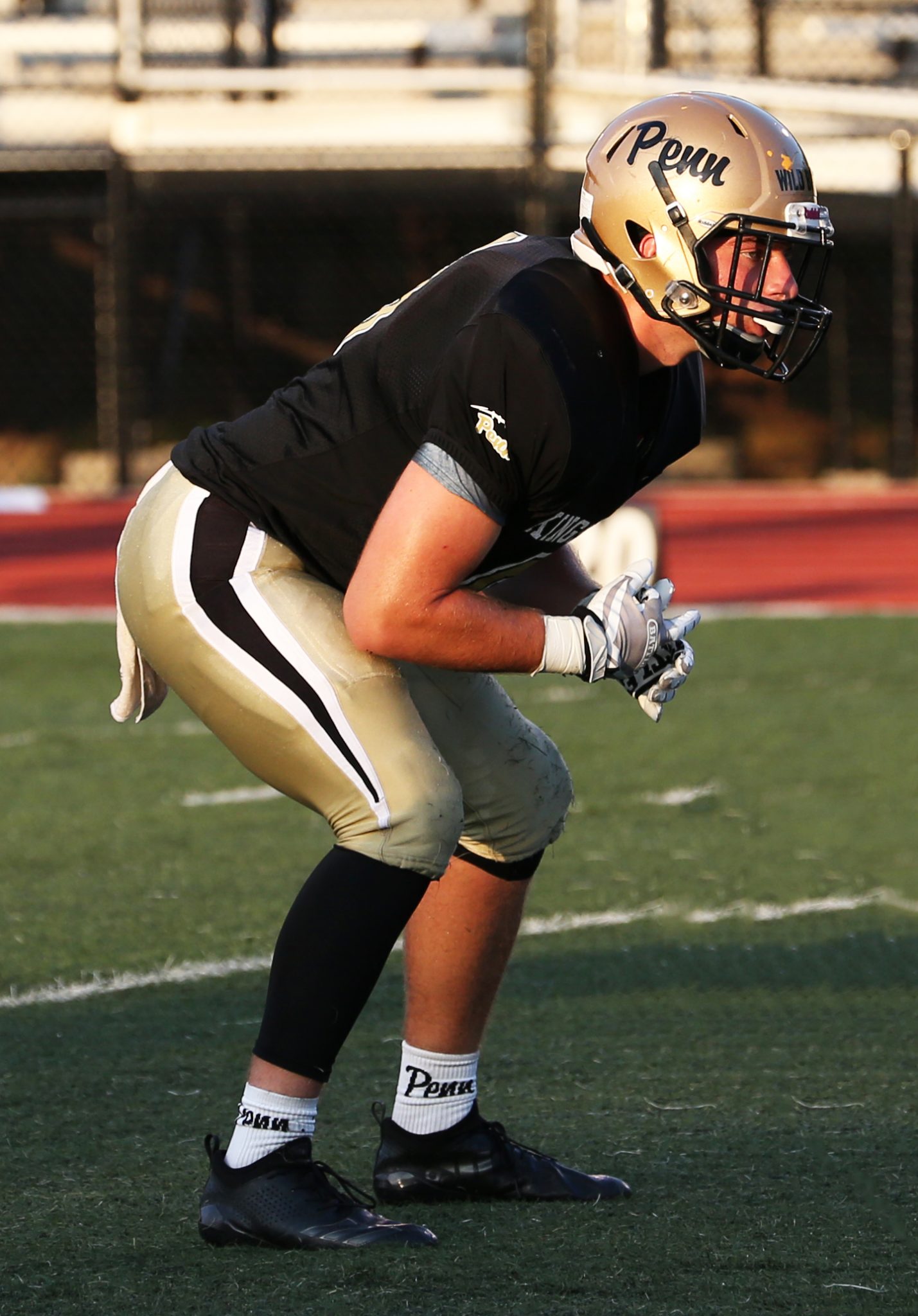 By BRENDEN TOOMBS
Every team needs leaders and followers, Penn's Wild Bunch defense has a leader. Adam Berta is a senior middle linebacker that is a key leader for Penn's dominate defense. This is his second year starting for the Kingsman defense, on top of being a varsity wrestler for Penn.
In six games, Berta leads the team with 57 tackles and has racked up four tackles for loss, two quarterback pressures, one QB sack and recovered one fumble. He has shown to be a dominate player on the field and on the sideline, constantly cheering on his teammates and learning from the mistakes he had made in the previous plays.
Being a two-sport athlete has its perks to helping for the other season. Berta uses wrestling to help him with his tackling form as well as keeping up to shape for football during the off-season.
"Wrestling helps me with football in many ways," Berta said. "It helps improve my tackling form by staying low, wrapping up, and driving my feet."
Berta also goes to weights, agility, and speed training to prepare himself for his seasons.
Adam loves playing for Penn's dominate defense, but the thing that brings him the most joy is playing inside backer because he is involved in every single play and being the leader of defense, making every call. Berta's pre-game mentality is a scary one… when asked what it was he said, "KILL".
When asked what position he could see himself playing other than Inside Linebacker he said, "If I could play any other position other than inside linebacker, I would play quarterback, because I get to play it when we are running plays for the 2's and it's a lot of fun"
Adam Berta is a player who encourages his teammates and takes his leadership role very seriously. he is a great teammate and leader and will continue to keep improving throughout the 2018 season.