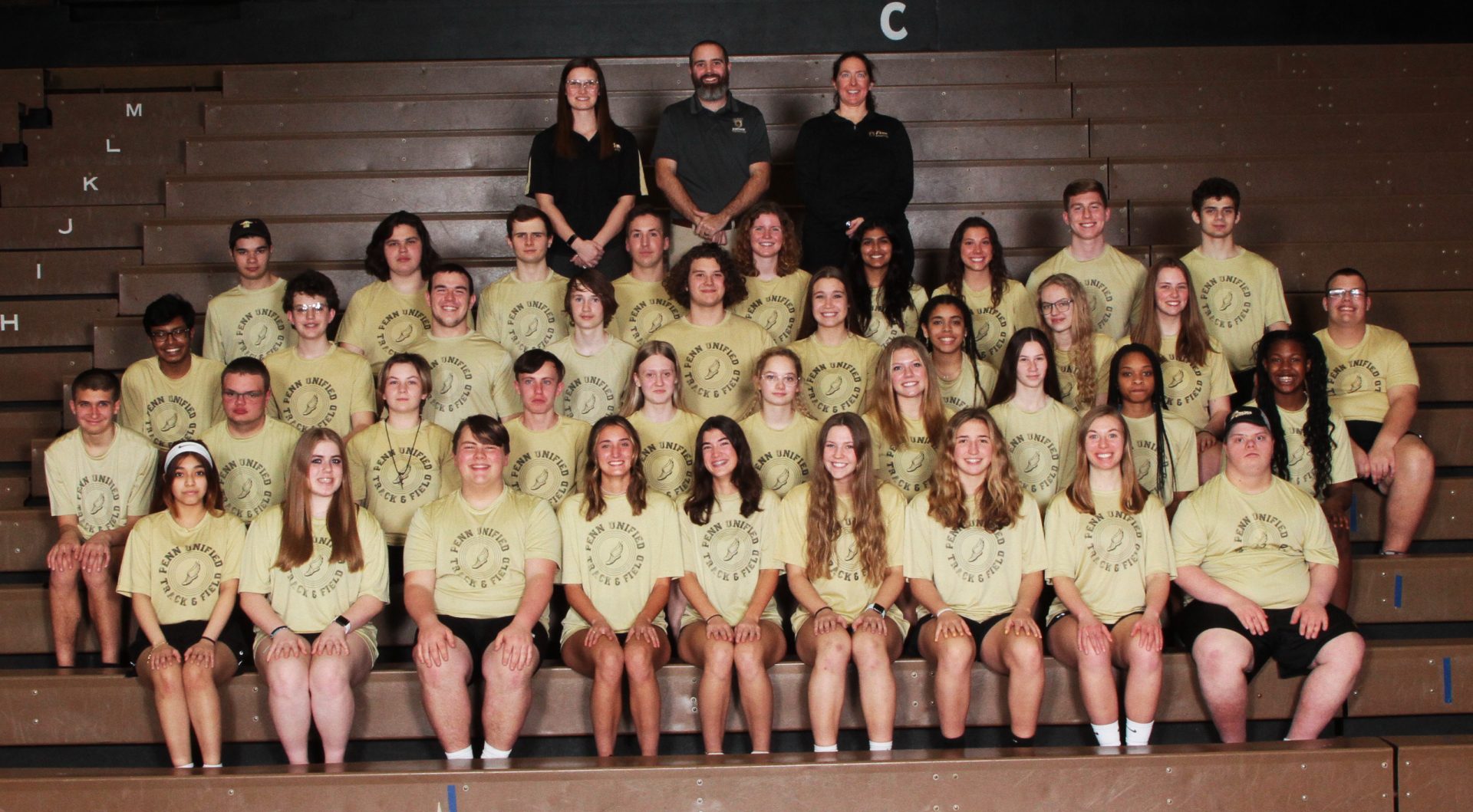 Spirits are high this year for the Penn Unified Track team as they look forward to an exciting season this spring.
A Unified Track & Field program consists of about the same number of athletes with disabilities (Unified Student Athletes) and athletes without (Unified Student Partners). Unified Student Athletes and Partners work together to compete on a co-ed team in co-ed Track & Field competitions. 
The Penn Unified Track program started in 2019, with head coach Bennett Blazo working with Beth Zachary, who is in charge of exceptional education at the secondary level, and Athletic Director Jeff Hart, to begin the program after hearing about it in other school districts. 
Sophomore Anna Remington, who is also a part of the Lady Kingsmen Soccer Team, is part of the program.
"I think it's great that it is a team that brings everyone together no matter what, and I think it will bring me many new friendships," Remington said. 
Junior Carolyn Gutierrez, also a part of the Girls' Soccer Team at Penn, is also part of the program.
"I wanted to stay active but have fun… It makes me happy to see my friends having so much fun too, and the friendships I've already made make it even better," Gutierrez said. 
Coach Blazo has high but achievable goals for the team this year, looking to go to State yet again.
"I am looking for another run to the State Tournament. We have gone two of the three years and the coaches and myself are ready for a State win," Blazo said. 
That being said, the coach also mentions that there are some spots for improvement, shot put being one of them. At the current moment, the program is trying to find a coach that has a history in Track & Field with a focus in throwing events. 
Coach Blazo states that his favorite thing about the program is the sense of community that they have with other programs when they go to track meets.
"It is great to see other teams cheer on their opponents and lift each other up to do their best," Blazo said. 
With pre-season practices coming to a close, the season will officially begin on March 7. Coaches and athletes are excited to work hard and win that State Title in the program's fourth year.