Recruiting Central: Wallace Kennach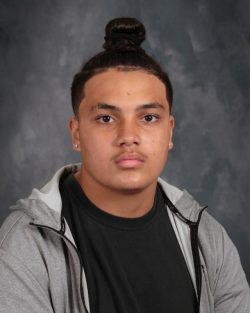 NAME: Wallace Kennach
SPORTS: Football/Rugby
GRADUATION YEAR: 2023
POSITION: Defensive Line (football)
HEIGHT: 5-11

WEIGHT: 235 pounds

COMBINE RESULTS: 220 Bench, 265 front squat, 165 hang clean, 5.33 40 yard dash, 4.12 pro agility, 8 foot broad jump, 22.4 inch vertical jump.

STATS: 3.5 sacks sophomore JV Football season.

HONORS AND ACCOMPLISHMENTS: Earned scout team player of the week twice this past season and a starting spot on JV Football.
EXTRA CURRICULAR ACTIVITIES/SERVICE PROJECTS: He plays Rugby for Penn as well and has done volunteer work too. 
HEAD COACH/EMAIL: Football Coach Cory Yeoman – cyeoman@phm.k12.in.us, Rugby Coach Bart Bottorff – BBottorff@premierprint.com
COACH'S QUOTE: "Wallace has a lot of potential to be one of our great defensive lineman in the future. He's great off the ball and shows a lot of improvement in the weight room too." – Assistant Coach Raoul Donati (Football)