Trewhella named first-team All-NIC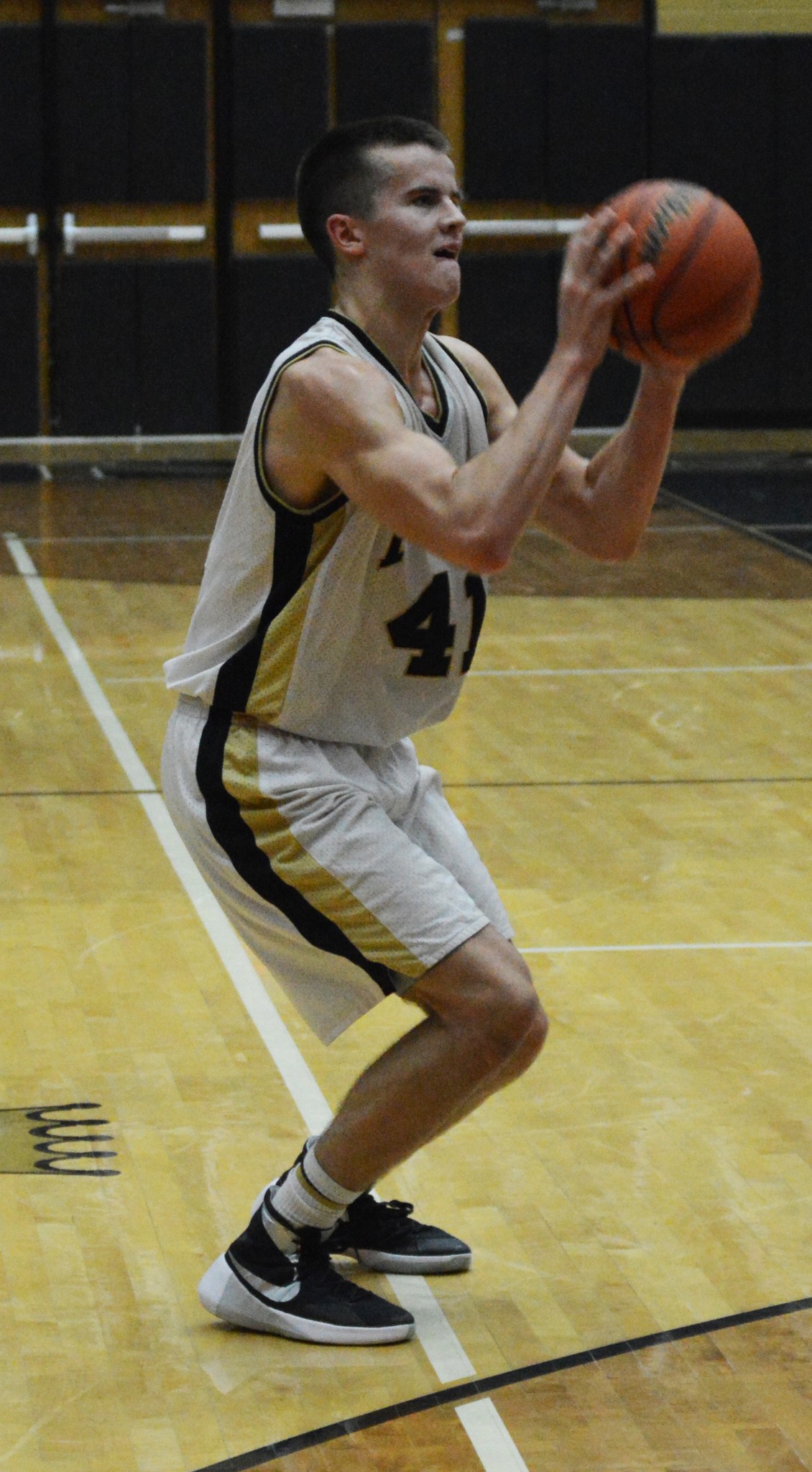 Penn's Matt Trewhella, a 6-foot-5 senior, has been named first-team all-Northern Indiana Conference in boys basketball for 2015-2016.
Trewhella reinvented himself as an exceptional wing after playing the post position as a junior. Trewhella averaged 8.1 points as a junior. He averaged 20.4 points, 4.1 rebounds, 2.1 assists a game this season. Trewhella only took one 3-pointer last season, a desperation heave at the buzzer. This season, Trewhella hit 41 three-pointers, connecting on a 3 in 23 of Penn's 24 games.
"Matt has had a tremendous senior season," Penn coach Al Rhodes said. "Not only has he led us in scoring, but has also guarded the best player of the opposing team.  His work ethic and leadership have been tremendous!  Matt is very deserving of first team NIC!"
Northern Indiana Conference
All-NIC Boys' Basketball 2015-2016
First Team
Cornell Conner                      11        Elkhart Central
Jair Rodgers                          12        Marian
Matt Trewhella                       12        Penn
Reontre Lawrence                12        Riley
Dominick Ferro                     12        Saint Joseph
Bryant Givens                        12        Washington
Second Team
Damezi Anderson                 10        Riley
Ryan Topper                          12        Bremen
Alec Runyan                           12        John Glenn
Peyton Staples                      12        Mishawaka
Mark Madden                        12        Saint Joseph
Kaylen Andrews                    12        Washington
Honorable Mention
Walter Ellis                             10        Adams
Zach Lattimer                        10        Marian
Adam DeShone                    12        Elkhart Central
Trevor Hobbs             12        Jimtown
Jordon Arch                           12        Mishawaka
Tony Brazier                          12        Washington
Lorenzo Glass                       12        Washington
NIC MVP –  Jair Rodgers of Marian
NIC Coach of the Year –  Chad Johnston of Washington
NIC Standings for 2015-16 
1 – SB Washington   12-0                40.00              Coach – Chad Johnston
2 –  Marian                  10-2                37.50
3 – Saint Joseph       9-3                  33.75
3 – Riley                     9-3                  33.75
5 – Elkhart Central    8-4                  30.00
6 – Adams                 6-6                  25.00
6 –  Mishawaka          6-6                  25.00
6 – Penn                     6-6                  25.00
9 – John Glenn          4-8                  20.00
10-New Prairie          3-9                  16.25
10-Jimtown                3-9                  16.25
12-Clay                       2-10                12.50
13-Bremen                 0-12                10.00